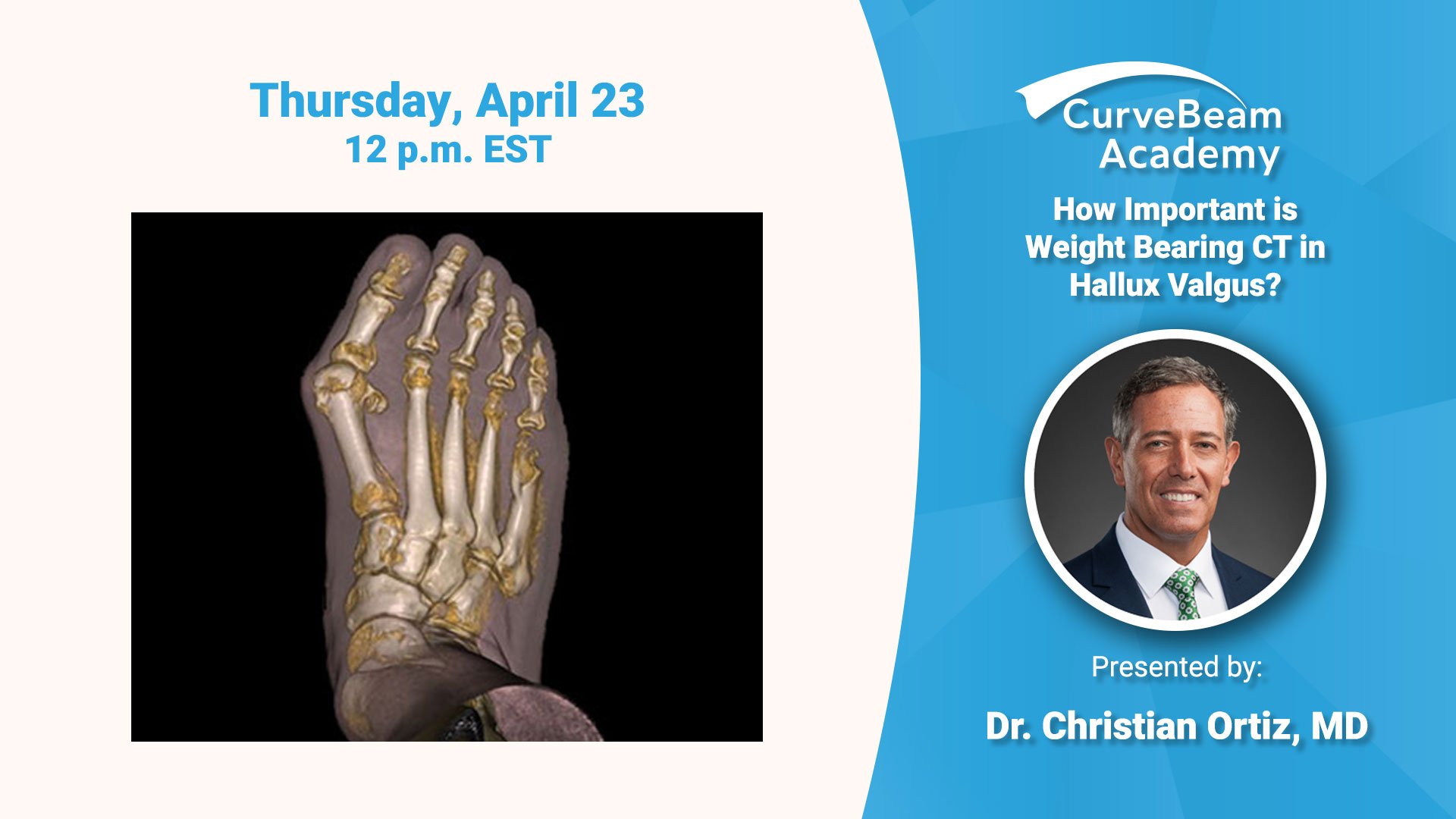 Watch Recording: How Important is Weight Bearing CT in Hallux Valgus?
Watch Dr. Cristian Ortiz, MD, of Clinica Universidad de Los Andes, review the current clinical and scientific evidence supporting the use of Weight Bearing CT imaging for Hallux Valgus evaluation and diagnosis.
The webinar was held on Thursday, April 23 at 12 p.m. EDT. Click here to request access to a recording of the event.
Click here to listen to a podcast interview with Dr. Ortiz  in which he discusses how the foot and ankle orthopedic specialty is growing in Chile.
View the rest of the sessions in CurveBeam Academy: Focus on Foot & Ankle Virtual Conference here.