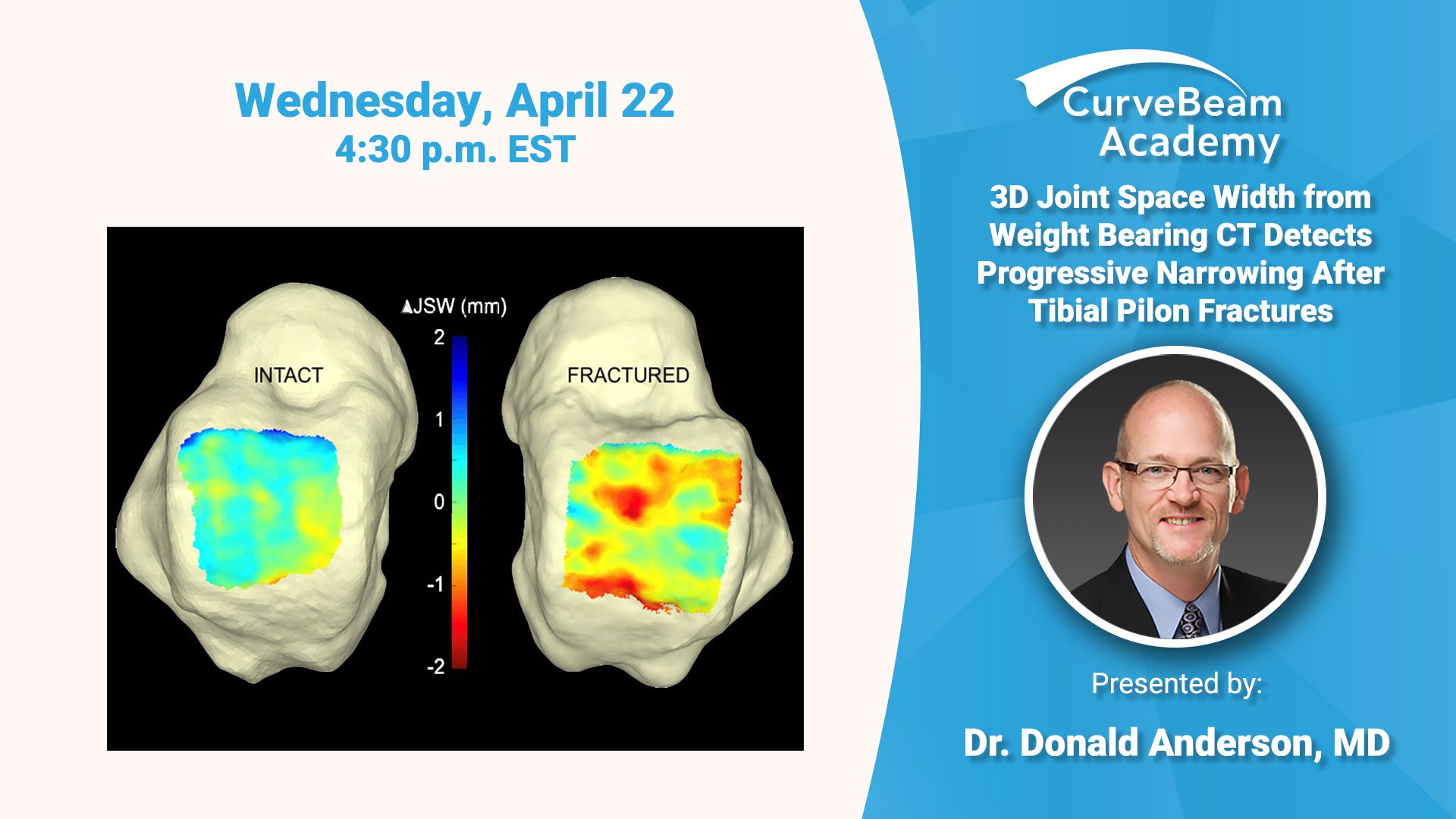 Watch Recording: 3D Joint Space Width from Weight Bearing CT Detects Progressive Narrowing After Tibial Pilon Fractures
Click here to request access to watch a recording of a virtual lecture delivered by Dr. Donald Anderson, MD, of University of Iowa Department of Orthopedics and Rehabilitation, who presented research utilizing weight bearing CT to measure joint space width changes in the wake of articular fractures of the lower extremity as an early indicator of post-traumatic osteoarthritis development.
The webinar was held on Wednesday, April 22 at 4:30 p.m. EDT.
Click here to read how distance mapping was used to characterize specific surface-to-surface interactions at the joints to more readily distinguish between hindfoot varus and valgus deformities.
View the rest of the sessions in CurveBeam Academy: Focus on Foot & Ankle Virtual Conference here.