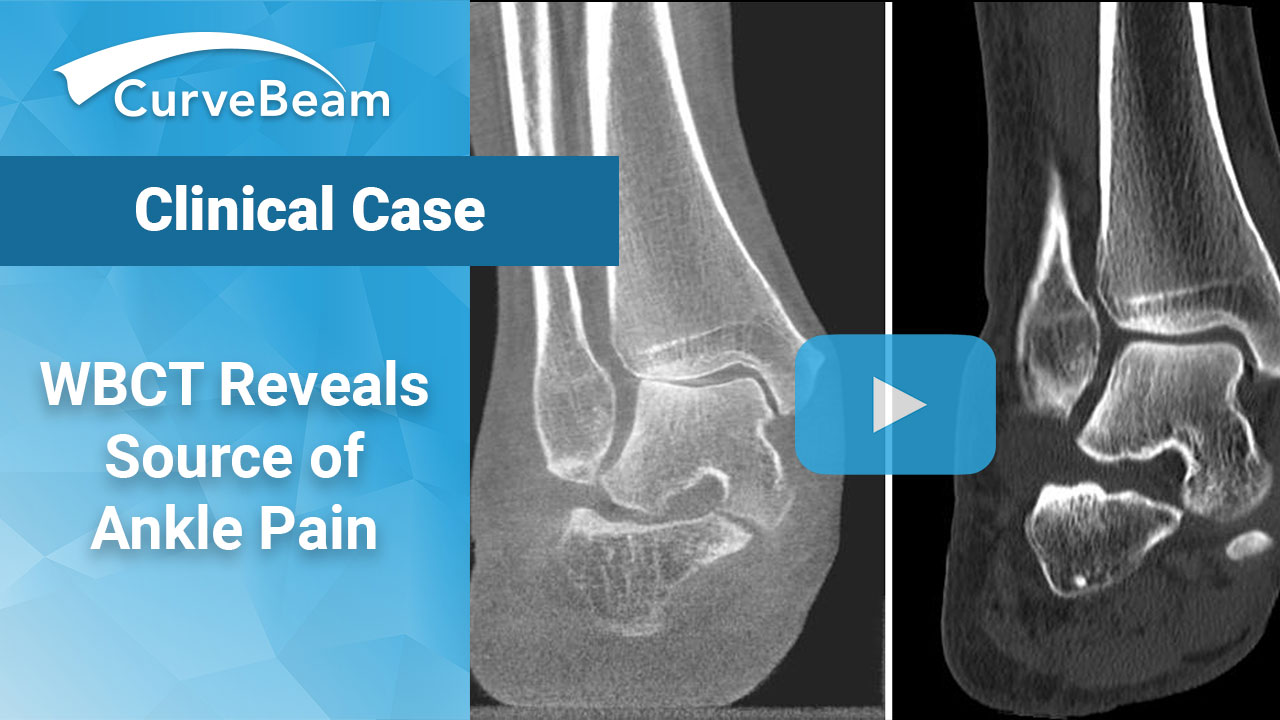 Case: WBCT Helps Diagnose Source of Ankle Pain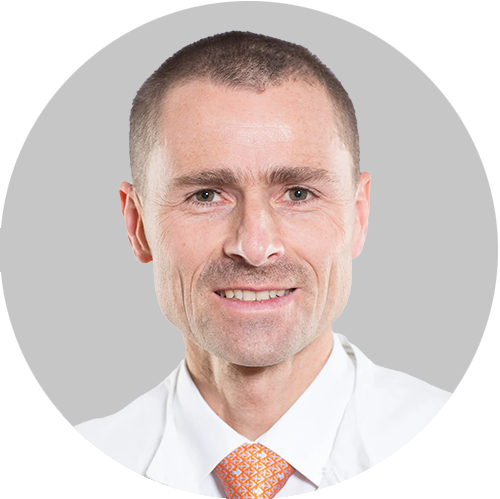 Prof. Dr. Markus Walther is the Director of Foot and Ankle Department of Schön Klinik München Harlaching and Medical Director of FIFA Medical Center Munich. He is  an active member of German, European, American and International foot and ankle societies. He is a board member and past president of the German Foot and Ankle Society. Currently, his scientific work mainly focuses on biomechanics and reconstruction of the foot and ankle; and minimally invasive surgery. He is an orthopedics professor at the University of Würzburg, Germany, and was named one of Germany's leading experts of foot and ankle. He also has helped organize and teach DVT courses which allowed orthopedic surgeons to become qualified to operate DVT in Germany.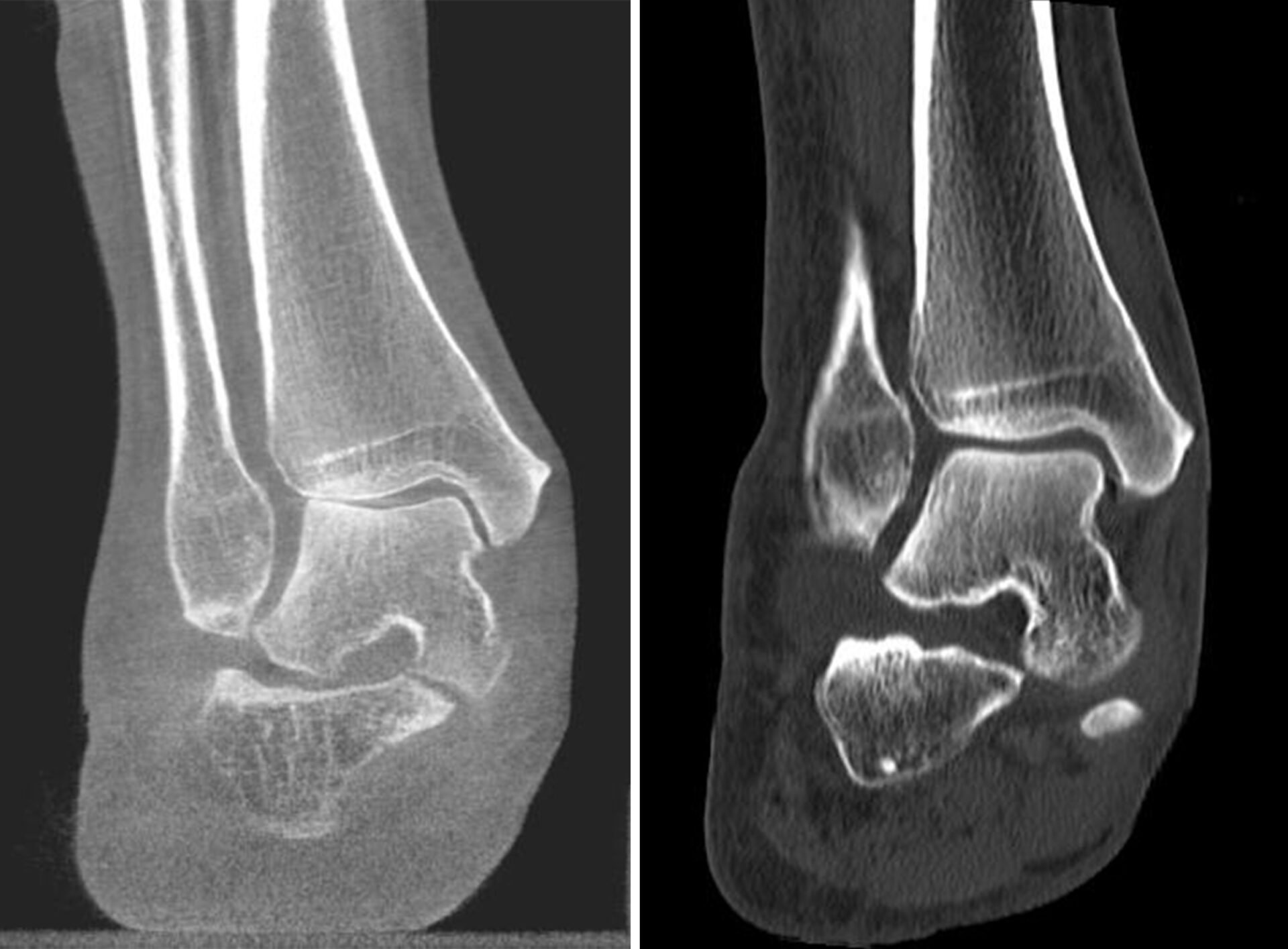 Case: Ankle Pain
A 58-year-old patient with significant ankle pain sought a consultation with Dr. Walther. The patient had seen several orthopedic surgeons, one of whom had prescribed orthotics. However, the orthotics did not alleviate her pain. Her supine medical CT (MDCT) scan denoted only minimal arthritis. The patient could not get an MRI due to her pacemaker.  Dr. Walther ordered a Weight bearing CT (WBCT) scan, which revealed significantly reduced joint space. He performed a successful total ankle replacement on the patient three months later.
Watch a video about this case below.
A Conversation with Dr. Walther
In a recent interview for Inside Corporates magazine, Dr. Walther shared more about his experience with CurveBeam's HiRise.
How has the HiRise changed your diagnostic assessment/practice?
The weight bearing exam of the ankle joint and the foot allows a completely new evaluation of many deformities. Compared to other cross-sectional imaging methods such as CT and MRI, we can produce images comparable to CT under weight bearing conditions in the HiRise. This allows axis misalignments, joint instabilities or osteoarthritis to be better classified. Especially in the case of sports injuries, the HiRise provides information on the mechanical relevance of injuries, such as the instability of syndesmosis or the instability of metatarsal joints. For many questions, the HiRise provides additional information that cannot be obtained with any other imaging method.
How has the HiRise changed how you diagnose your patients?
The HiRise enables us as orthopaedists and trauma surgeons to provide a cross-sectional image procedure for emergency diagnostics without having to resort to a radiologist 24 hours a day, 7 days a week, 365 days a year. This makes our processes faster and more effective. Many patients who still had to go to a separate facility to receive their CT scan after an injury can now be finally diagnosed on-site and cared for in a same-day appointment.
In hospitals, we also like to use HiRise in postoperative control. The cross-sectional imaging method allows for better views of fractures and also the position of the screws to be assessed much better than a conventional X-Ray image. In the past, CT examinations were often necessary for this. This is faster with the HiRise and with less radiation exposure.
What would you like to highlight about the HiRise?
The very low radiation exposure with usually identical significance in the findings helps us to save a lot of radiation dose, especially in the case of injuries and deformities of children and makes many CT examinations superfluous – whereas the low radiation exposure is not only a benefit for children.