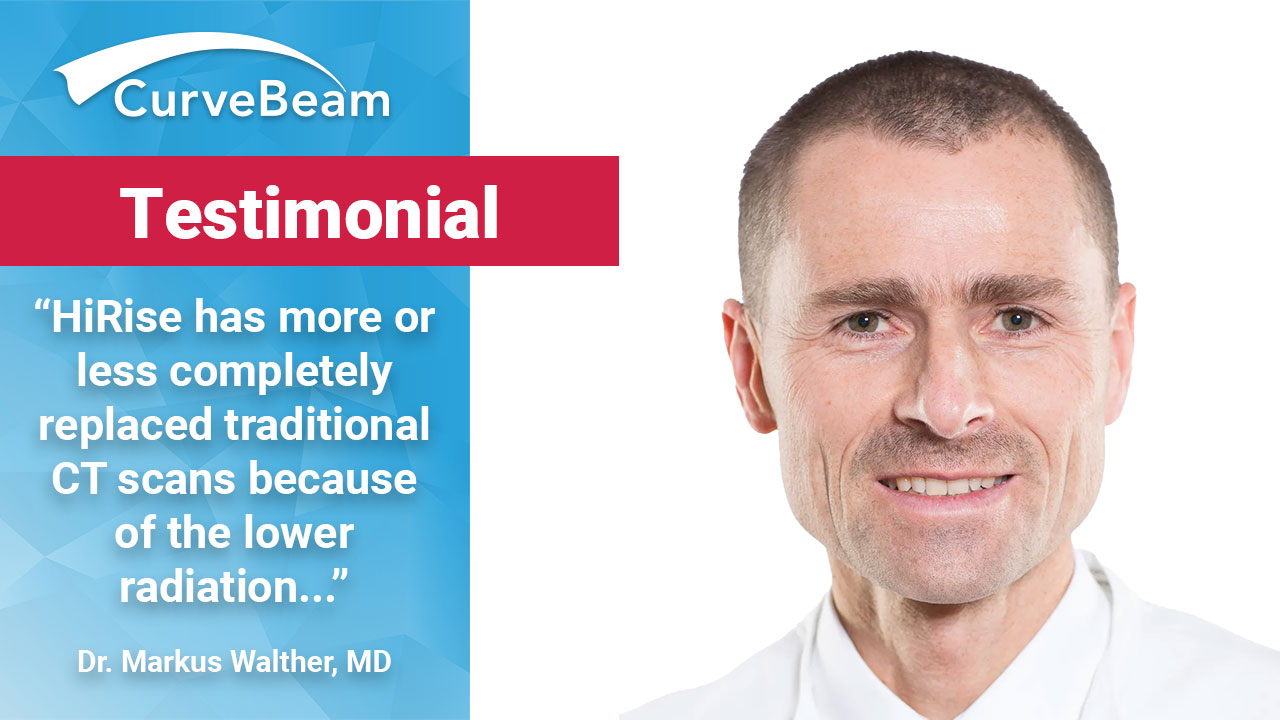 Dr. Walther: WBCT Imaging Has Improved Pediatric Imaging
Weight bearing CT (WBCT) imaging holds tremendous promise for improving pediatric diagnostics. The CurveBeam HiRise provides unprecedented 3D views of the hip and pelvis while the patient is standing.
"WBCT may be able to visualize changes in measures of hip instability not detected by supine views,"
according to University of Iowa researchers, and could be instrumental in better evaluation of hip dysplasia.
The CurveBeam HiRise uses cone beam CT (CBCT) technology, which is exposes the patient to significantly less radiation than medical CT (MDCT) while still providing high resolution bone detail.
In a study that compared CBCT to MDCT for pediatric extremity trauma cases, CBCT achieved significantly lower radiation doses and had "generally better" image quality.
In a recent interview with Prof. Dr. Markus Walther, Medical Director of Schon Klinik Munchen Harlachung, he commented,
"HiRise has more or less completely replaced traditional CT scans because of the lower radiation…"
Watch the interview below, and visit CurveBeam at the 2022 POSNA Annual Meeting, May 11 – 14 in Vancouver.