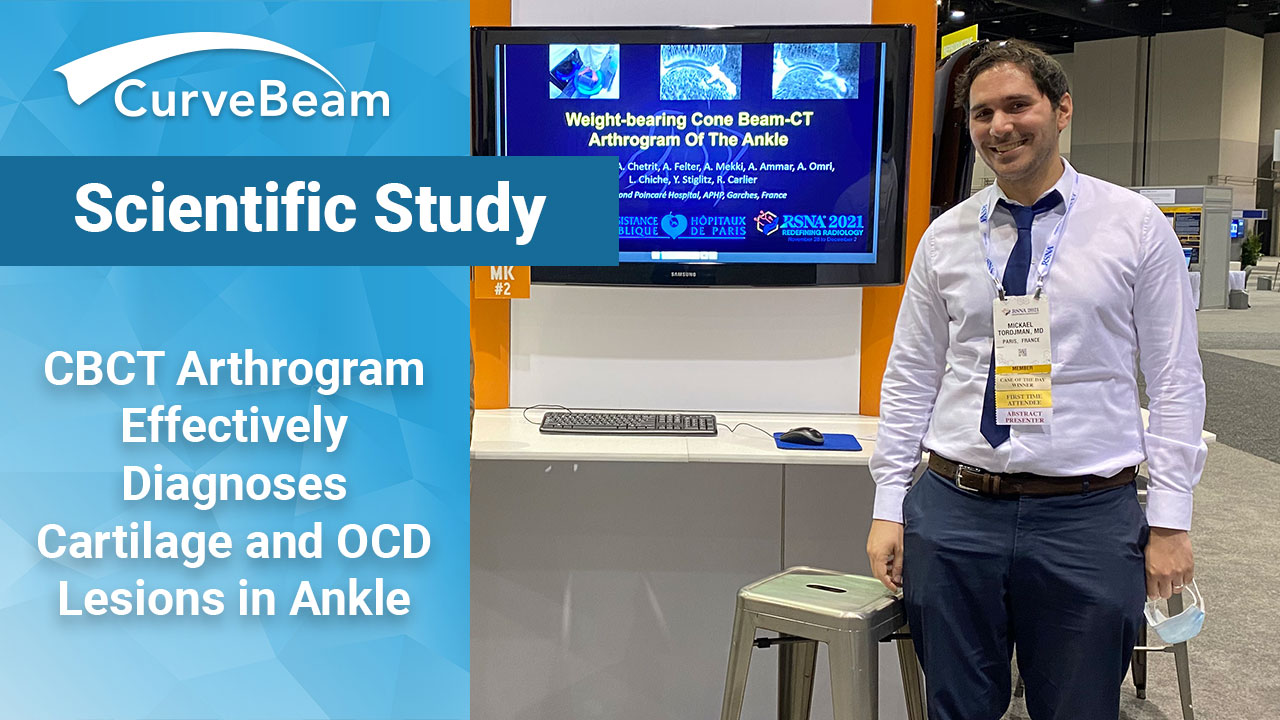 CBCT Arthrogram Effectively Diagnoses Cartilage and OCD Lesions in Ankle
Cone Beam CT (CBCT) arthrogram can diagnose osteochondral (OCD) lesions in the ankle in high correlation with conventional CT arthrogram – but with up to 10 times less radiation, according to preliminary results of a recent study.
Dr. Mickael Tordjman, a musculoskeletal imaging fellow at Raymond-Poincaré Hospital in Paris, shared these findings in a poster presentation on Dec. 1 at the Radiological Society of North America (RSNA) 2021 Annual Meeting in Chicago.
OCD lesions of the talus are common injuries in athletes. While CT arthrogram is recognized as the best technique to evaluate the ankle for this condition, CBCT is a lower dose alternative and allows for weight bearing analysis. Tordjman and colleagues investigated how the two modalities compared.
The researchers obtained a CT scan and a CBCT scan (IRB 021-A01771-40) for 18 patients. Patients were injected with intra-articular contrast (lomeron 300 or lopamiron 300) as well as steroids if the patient's treatment plan called for them. Once the contrast was injected, patients underwent a conventional CT scan followed by a CBCT scan.
| | |
| --- | --- |
| Evaluation Metric | Correlation Coefficient |
| Identification of OCD lesion | 1 |
| Localization of OCD lesion | 1 |
| Size of OCD lesion | .94 |
| Stability of OCD lesion | 1 |
The CBCT arthrogram was always performed after the CT arthrogram, so the contrast media appeared less dense on the second exam.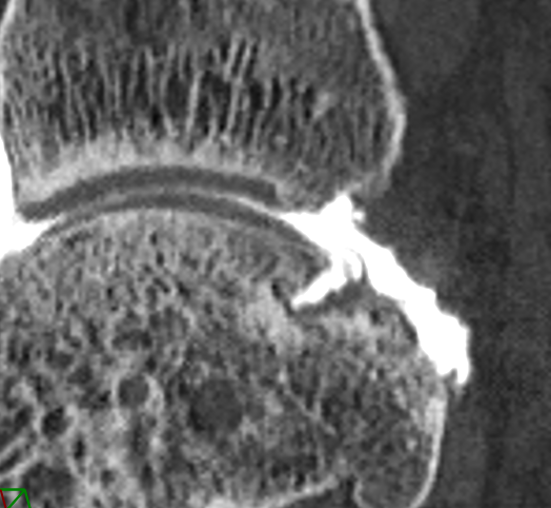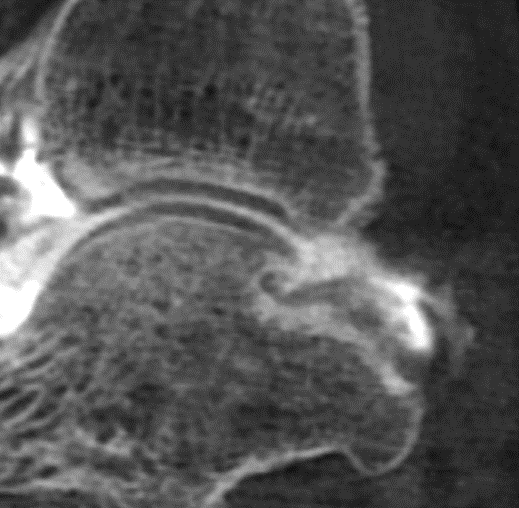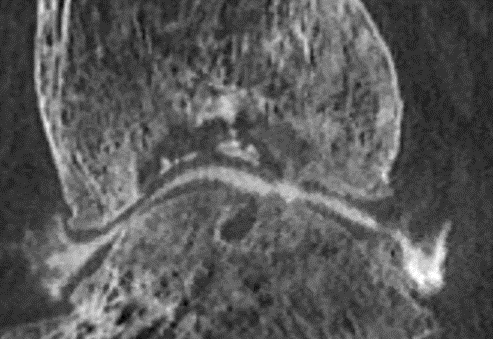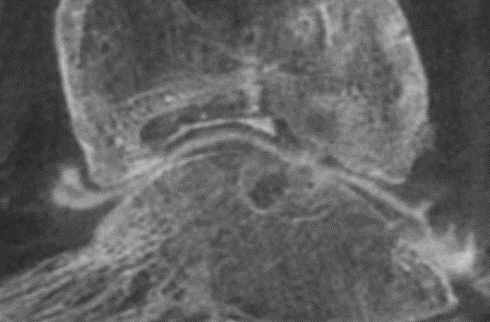 Since the CBCT scans were performed in the weight bearing position, 4 of the scans also provided additional information. Three of the scans revealed a flat foot deformity, while one scan revealed a pes cavus deformity.
Tordjman and his colleagues will continue the study until they have comparison scans for a total of 50 patients.