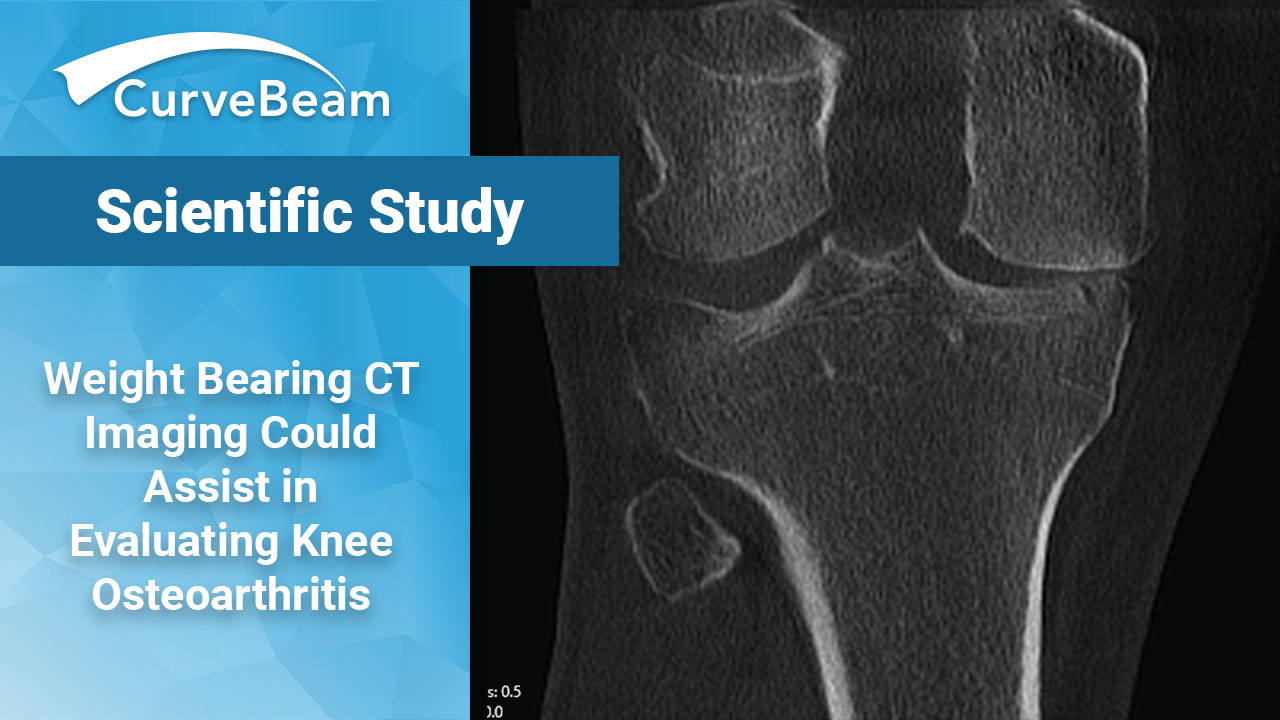 Weight Bearing CT Imaging Could Assist in Evaluating Knee Osteoarthritis
Many have long thought that the means of assessing osteoarthritis in the knee are less than ideal.
Although conventional X-ray radiographs are widely considered as gold standard for the assesssment of knee OA, in clinical and scientific settings they increasingly bare significant limitations in situations where high resolution and detailed assessment of cartilage is demanded. – Wick et al, Gereontology. 2014; 60(5).
Current standard of care consists of a series of X-rays on a routine interval basis to assess whether disease is progressing further and corresponding with the patient's symptoms. There is questionable reliability of joint space width (JSW) measurements from X-ray, and it is difficult to decipher whether there has been a significant change in anatomy to explain the patient's worsening symptoms.
Watch the video to see a bilateral weight bearing CT dataset of a patient with osteoarthritis in his knees. 
CurveBeam's cone beam CT technology offers high resolution, axial, coronal, and sagittal views in 0.3mm slices generated from a 30 second scan. This provides 3-dimensional, weight bearing information with radiation exposure levels almost equivalent to the standard series of knee X-rays. The 30 second scan is much faster for the technician to acquire compared to the back and forth for multiple views in an X-ray series.
Incorporating weight bearing CT technology into daily practice could facilitate complete visualization of the joint surface in axial slices and take into consideration the effects of weight bearing at the joint line. In time, clinicians should be able to provide more detailed information on location and progression of disease for their patients, and therefore, determine the best course of care moving forward.