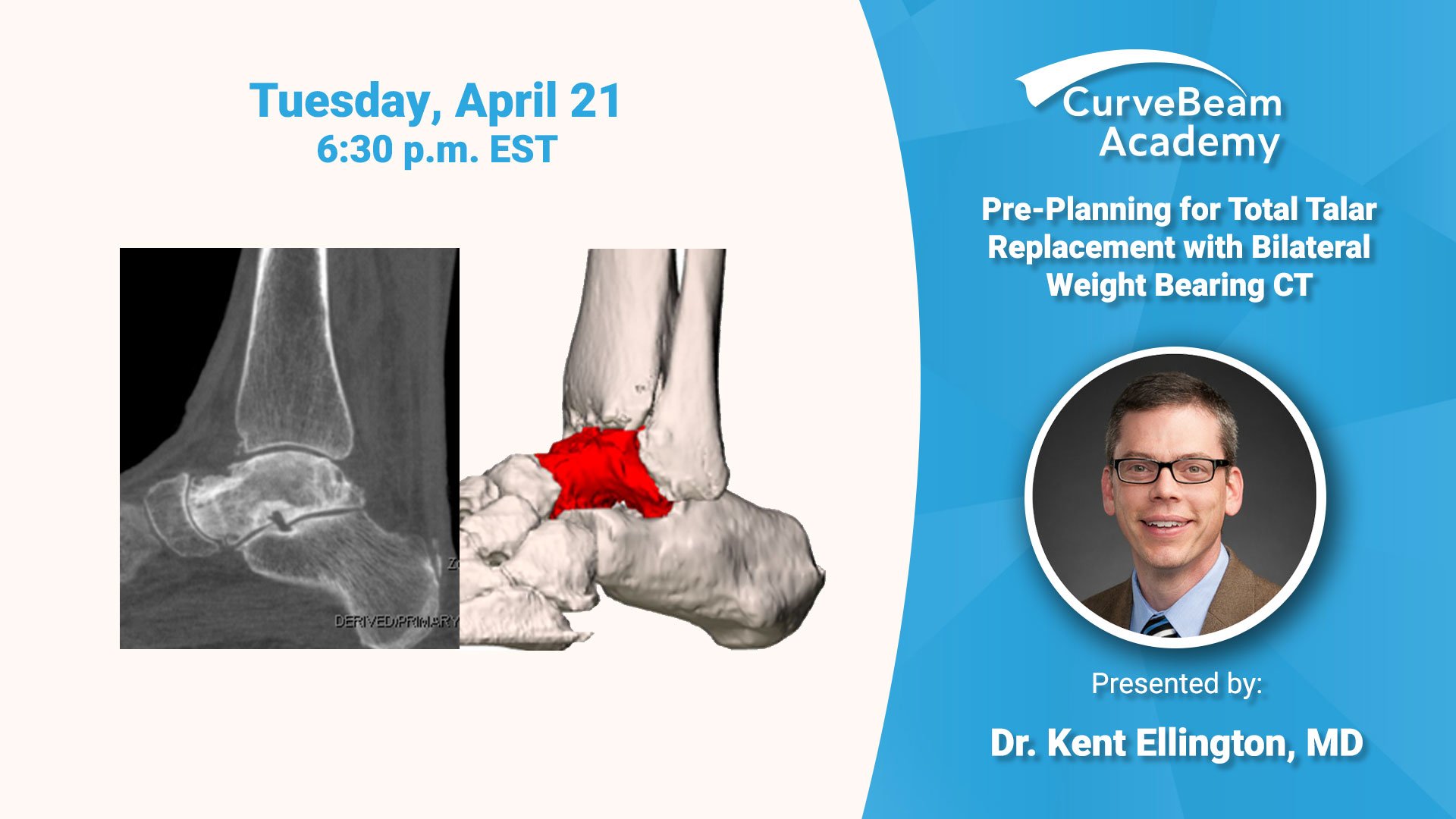 Watch Recording: Pre-Planning for Total Talar Replacement with Bilateral WBCT
Click here to request access to watch a recording of a virtual lecture delivered by Dr. Kent Ellington, MD, of OrthoCarolina, who reviewed a total talar replacement he performed on a patient with long-term avascular necrosis. He discussed how a bilateral weight bearing CT scan was utilized for pre-operative planning.
The webinar was held on Tuesday, April 21 at 6:30 p.m. EDT.
Click here to read how Dr. Kris Buedts, MD, uses weight bearing CT imaging to create his own surgical guides that he 3D prints himself at his hospital.
View the rest of the sessions in CurveBeam Academy: Focus on Foot & Ankle Virtual Conference here.