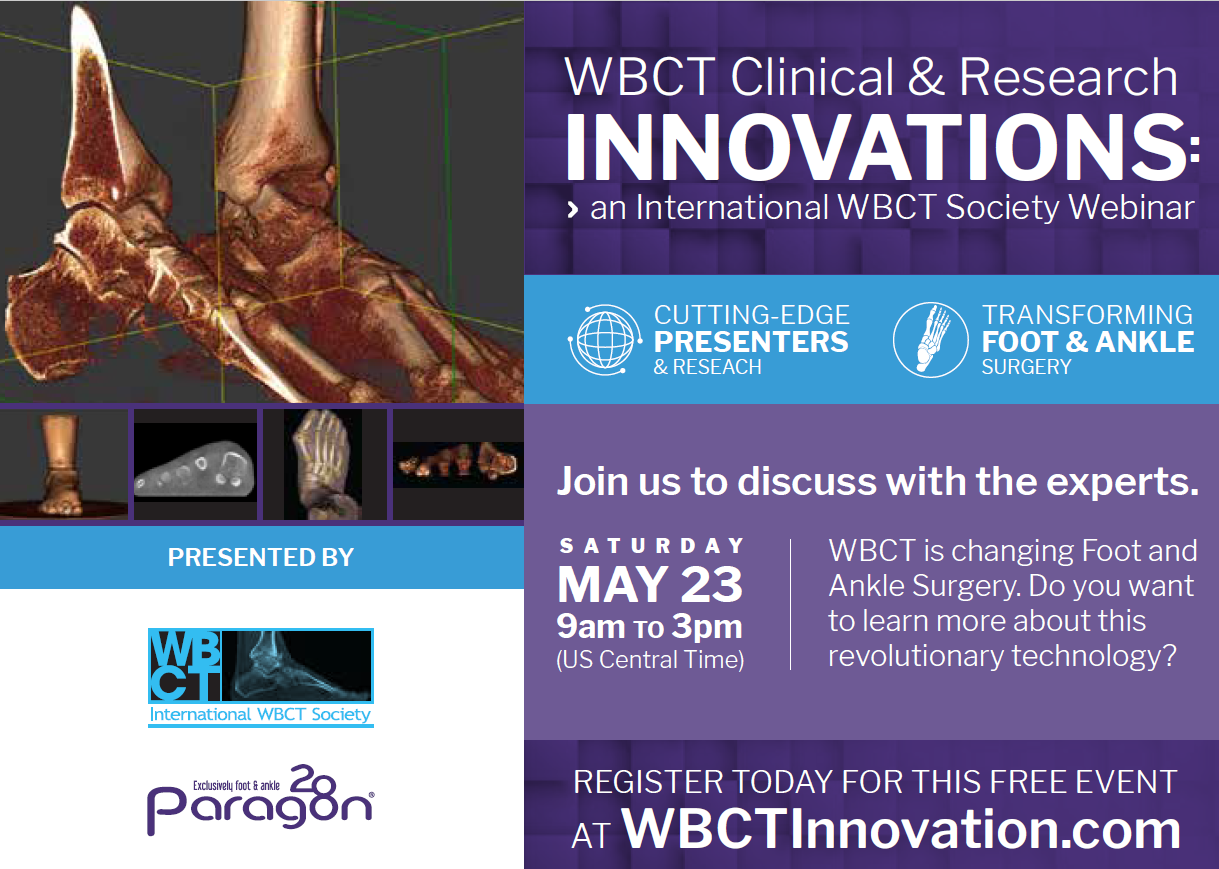 WBCT Society Announces Webinar Event
The International WBCT Society, an independent group which promotes dialogue and collaboration around weight-bearing CT research, announced a day-long webinar event on Saturday, May 23, 9 a.m.  – 3 p.m. CT. Split into five topic sessions, the webinar will feature talks from 20 experts on WBCT imaging. The panels will each be moderated by a Society board member, and panelists hail from North America and Europe.
"We would like to invite you to participate in our virtual meeting, which will provide a comprehensive overview of current concepts in weight bearing CT imaging," WBCT Society Secretary Dr. Cesar de Cesar Netto, MD, PhD, said. "Our aim is to make the sessions as interactive as possible, and attendees will be able to engage directly with experts from around the globe. With the cancelation of major academic meetings, WBCT Society believes it is imperative to provide a platform to facilitate discussion and inspire new research in the field of WBCT Imaging."
The webinar is a joint endeavor of the International WBCT Society and Paragon 28. CurveBeam is a platinum sponsor of the International Weight Bearing CT Society.
Register at www.wbctinnovation.com. Registration is complimentary.