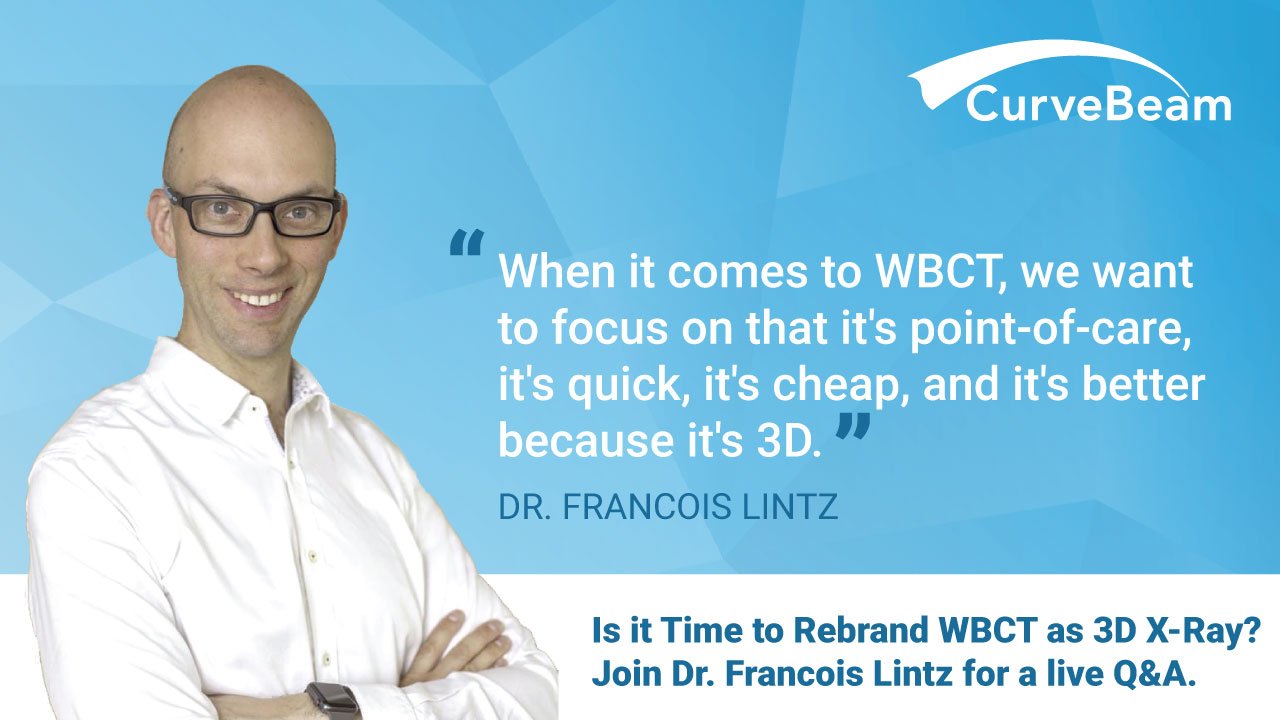 VIDEOCAST & LIVE Q&A: WBCT SOCIETY PRESIDENT-ELECT DR. FRANCOIS LINTZ REBRANDING WBCT
Join CurveBeam and Dr. Francois Lintz, President-Elect of the WBCT Society, to discuss the future of WBCT and its position in the imaging marketplace.
Access the on-demand recording here.
"CT is a bad term. It wires your brain to a technology we don't want to focus on, " Dr. Lintz, MD, MS, FEBOT,  said in a recent videocast. "We want to focus on that it's point-of-care, it's quick, it's cheap, and it's better because it's 3D."
Click below to watch a snippet of the interview, which was broadcast before the live Q&A.