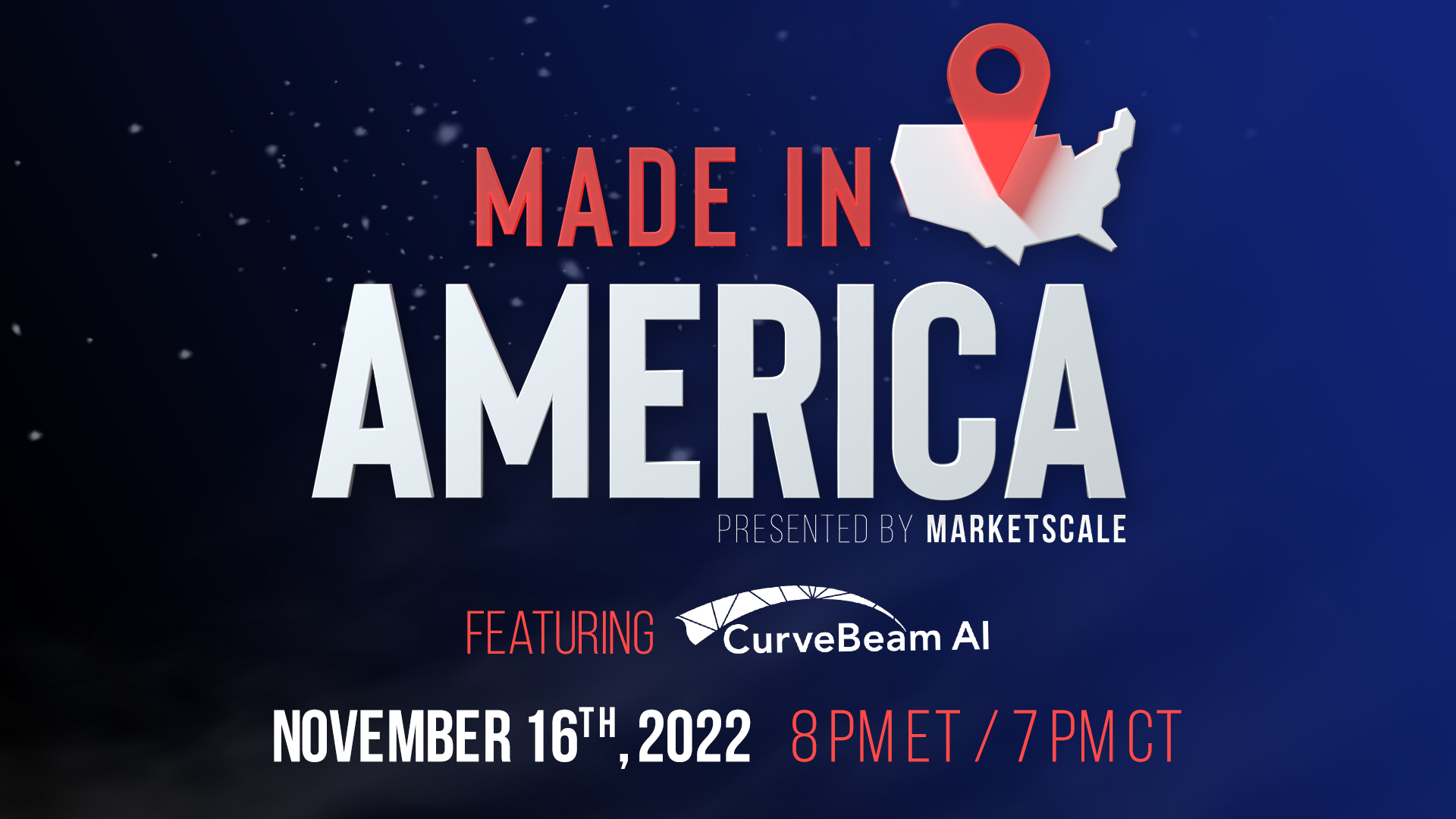 Made in America: Countdown to the CurveBeam AI Premiere
MarketScale's Made in America series explores industries that are thriving in the USA. In it's latest episode, MarketScale's Jon Bear travels to Hatfield, Pennsylvania, CurveBeam AI's stateside HQ. He gets an exclusive look at how CurveBeam AI researches, designs and manufactures the cone beam CT systems that are driving enabling innovations in the orthopedic and bone health specialties.
Make sure to register today to watch the episode premiere on Nov. 16 at 8 p.m. EST.
Make sure to stay for after the show exclusive talk with Chief Executive Officer Greg Brown, Chief Operating Officer, Chief Technology Officer (CT) & President (Americas and Europe) Arun Singh, and  Director of Quality and Regulatory Affairs Ryan Conlon.
Check out a preview below: