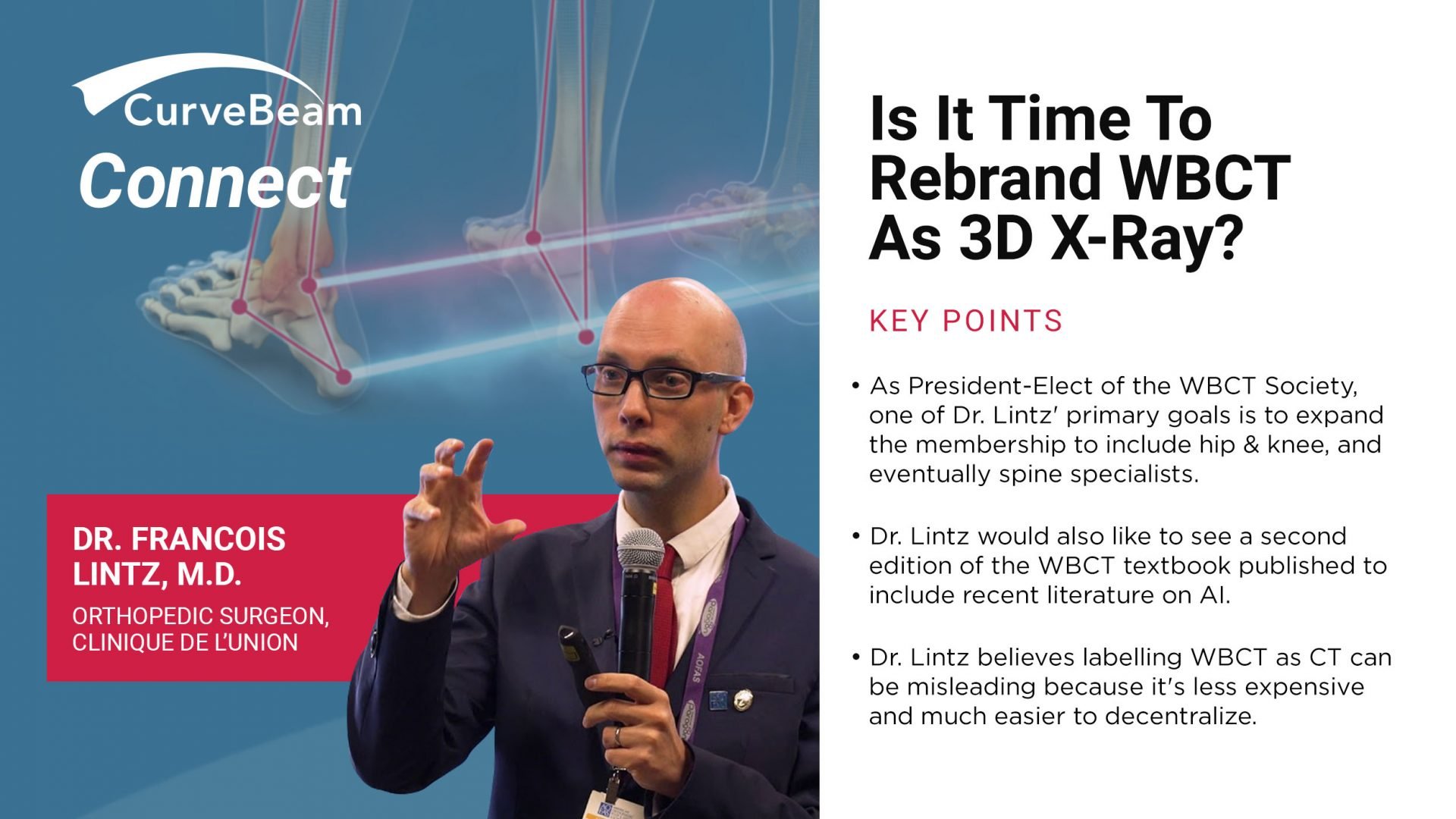 Videocast: Is it Time to Rebrand WBCT as 3D X-Ray?
In CurveBeam's latest videocast, we sit down with Dr. Francois Lintz, MD, PhD, FEBOT, to discuss his plans as incoming president of the WBCT Society. We also discuss his ideas on rebranding weight bearing CT imaging as 3D X-Ray.
"Rebranding, I think it's absolutely crucial," said Dr. Lintz. "When you say weight bearing CT, you think CT. You think big machine, expensive, special authorization, and more radiation for patients. You also think of a unit centralized to a radiology department. So you think carbon footprint, higher COVID risks. But cone beam CT is decentralized, point-of-care close to where the patient is. And comparatively, it's cheap."
Click below to watch the full video podcast.