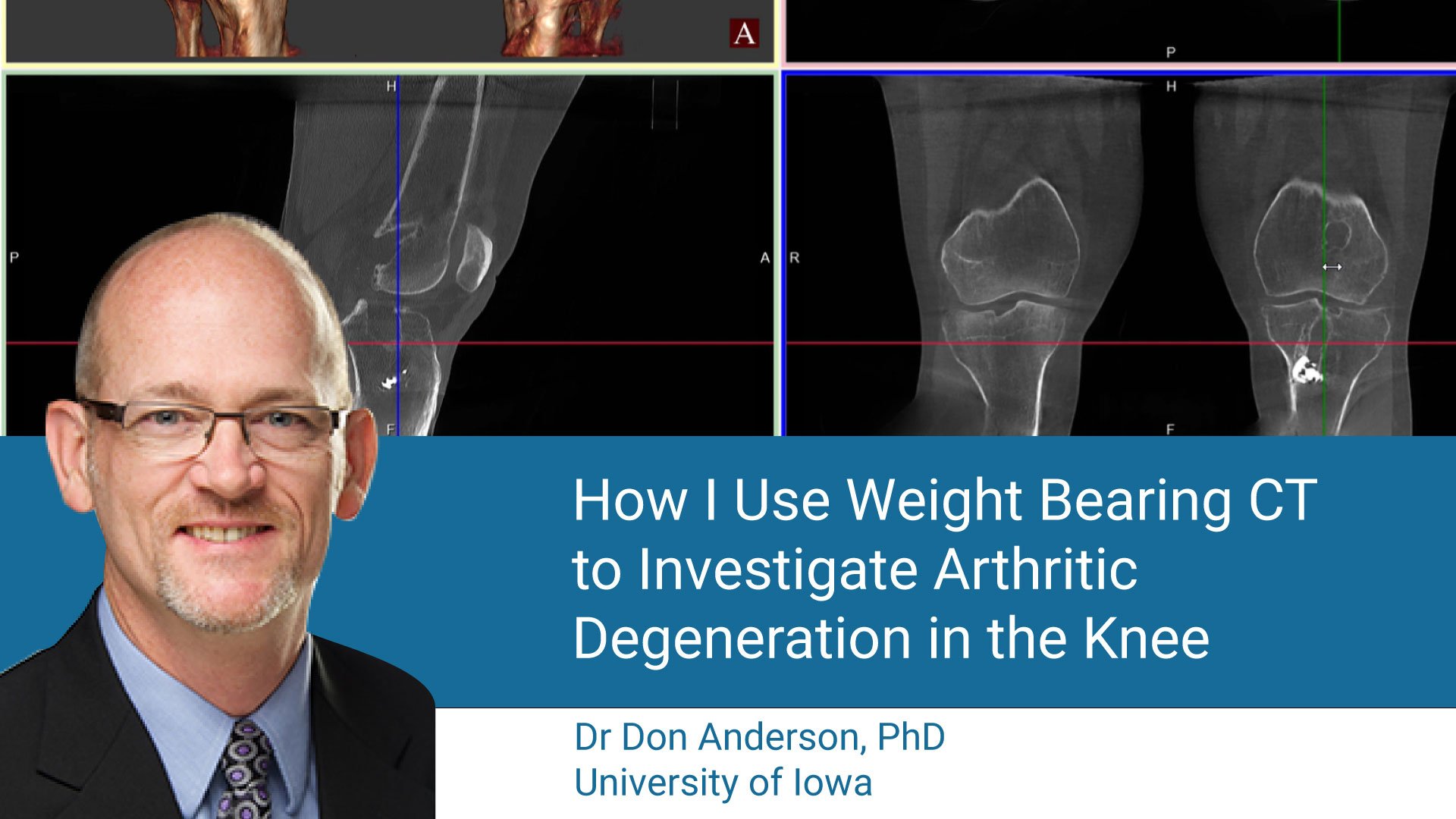 Dr. Don Anderson: HiRise Helps Track Arthritic Joint Degeneration in the Knee
Donald D. Anderson, PhD is Vice Chair of Research, Orthopaedics and Rehabilitation at the University of Iowa. He discusses how the CurveBeam HiRise aids his efforts in researching osteoarthritis & joint deterioration in the knee, foot & ankle, especially when it comes to tracking outcome metrics.
"It's unbelievable the ability to have the load bearing joint be imaged, and we really are building an entire research program around this," Dr. Anderson said.
Through a grant funded by the Arthritis Foundation, Dr. Anderson and team are examining ACL-injured patients who had their ACL reconstructed. The team is using weight bearing CT imaging to see how arthritis does or doesn't develop over the subsequent 10 years.
"The relatively low radiation dose of the weight bearing CT allows us to do that in a way we would have a hard time arguing to do in a conventional CT scanner. Let alone the conventional CT scanner would have to have specialty equipment to allow you to do it at loading," Dr. Anderson said.
Click here to learn more about a recent study that found WBCT can detect even minute changes in the knee due to osteoarthritis beyond what is possible by even the best X-Ray systems.