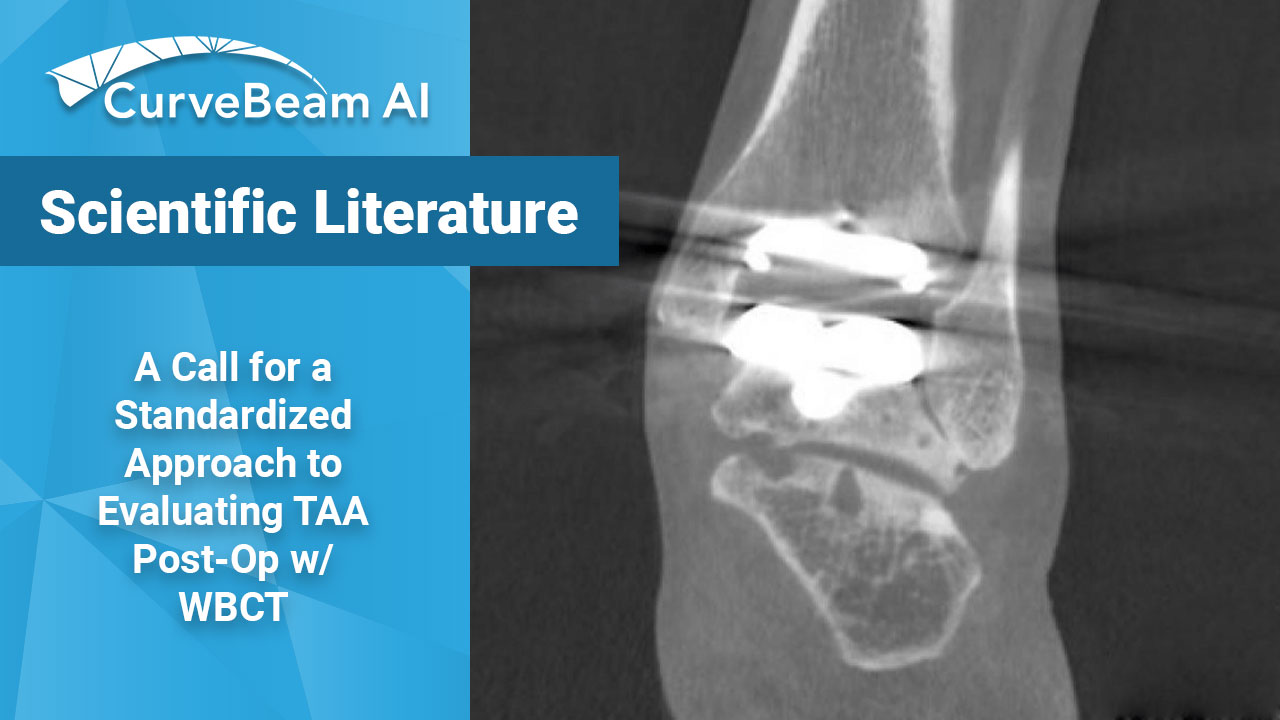 A Call for a Standardized Approach to Evaluating TAA Post-Op w/ WBCT
A paper published in Foot and Ankle International is calling for a weight bearing CT (WBCT) reference standard for post-operative evaluation of total ankle arthroplasties.
With the rising popularity of softwares that can semi-automatically create 3D models from WBCT scans for pre-op planning, 3D printing and post-op analysis, the authors said it is imperative to create and validate an accurate measurement system.
The authors called the current reference standard, weight bearing X-Rays (WBXR), inherently flawed because of superimposition and rotation bias.
Dr. Federico Giuseppe Usuelli and researchers from Italy and Israel tested how reliable post-op  semi-automated measurements made on 3D models generated from WBCT scans were. They found they were reliable with good to excellent interobserver agreement.
There was a negative to moderate agreement with angles measured on WBCT and WBXR. Authors owned this up to WBXR being the less reliable modality of the two.
It will be exciting to watch as the medical community develops these new standards.
Read the full paper here: Reliability of Cone Beam Weightbearing Computed Tomography Analysis of Total Ankle Arthroplasty Positioning and Comparison to Weightbearing X-Ray Measurements – PubMed (nih.gov)