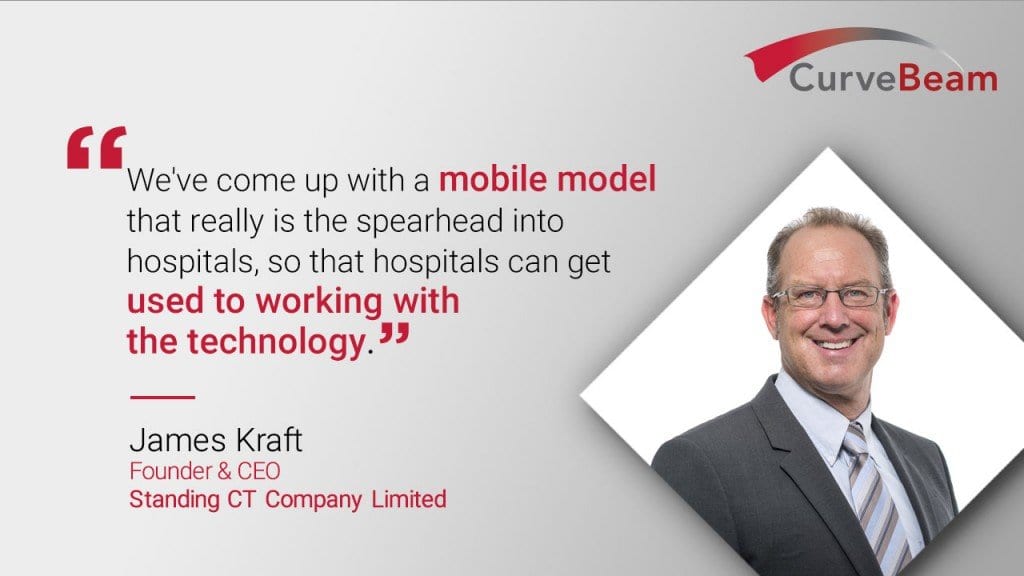 Podcast: Interview with James Kraft, Founder of Standing CT Company

Weight-bearing CT scans have many benefits when compared to a weight-bearing X-ray. The problem is that the United Kingdom's hospitals often don't have the immediate capital to invest in the 3D technology.
On today's episode of Curvebeam Connect, host Vinti Singh, Director of Marketing at CurveBeam talks to James Kraft, founder and CEO of The Standing CT Company, a provider of weight-bearing CT services to hospitals throughout the UK and Europe via mobile imaging vans.
"The question was how to get more of these into hospital in a way that was financially feasible," Mr. Kraft said. "So, we came up with a mobile solution that could go from hospital to hospital."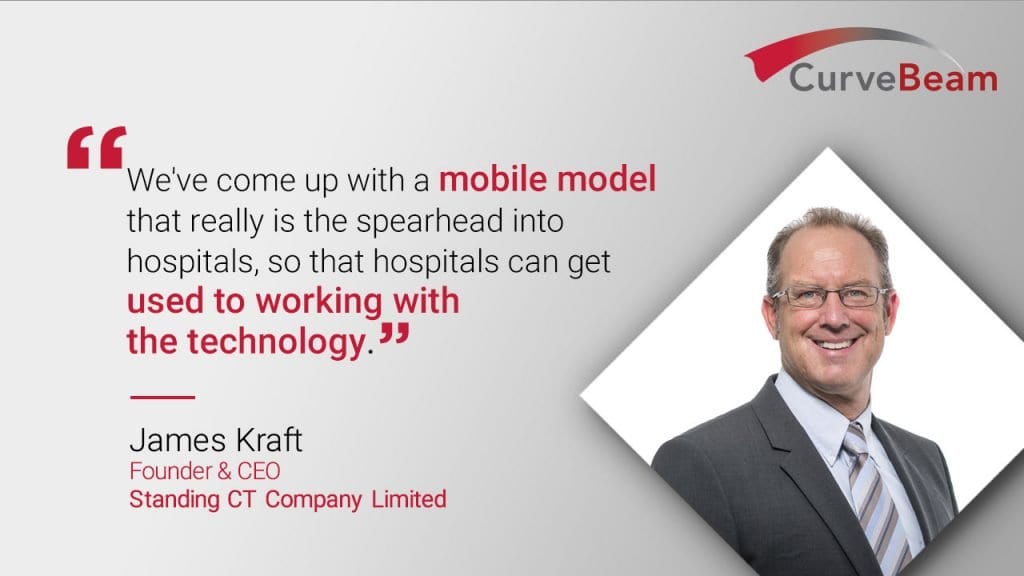 The mobile scanning unit has so far taken off with flying colors, and hospitals are beginning to adopt this structure. "Right now, we are doing a lot of one-off scanning days with our first unit. And the surgeons are very motivated to get it into their hospitals. They know the advantages," Dr. Kraft said. "We plan to have our second mobile unit by end of the year and two to three more by 2020."
The company is very focused on educating surgeons, radiologists, and clinicians about the units, the workflow of getting scans back to hospitals, and why mobile units are more cost-effective. To bring together all stakeholders, The Standing CT Company is hosting a full day conference in London on July 12.
"The event came from the idea of looking at what the industry needed to know, and our advisory board was very influential. The conference will have lots of sessions from experts about CT scanning, orthopedics, and more," Mr. Kraft said.