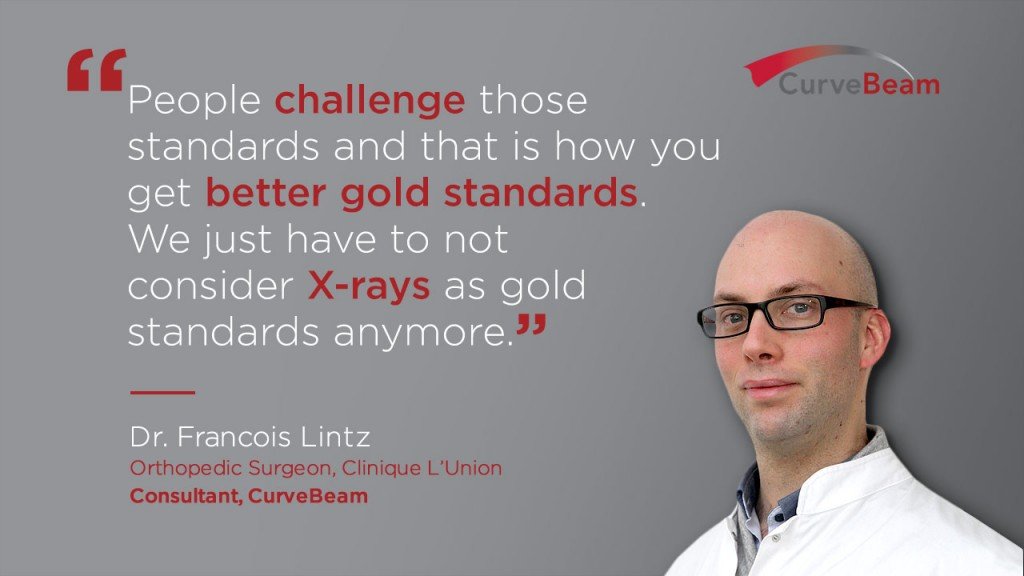 CurveBeam Connect Episode 1 – Dr. Francois Lintz, MD
CurveBeam is thrilled to announce the launch of its official podcast – CurveBeam Connect.
Each month, CurveBeam will bring its listeners voices from the clinic, the radiology reading room, medical conferences and more.
The featured guest for CurveBeam Connect's inaugural episode is Dr. Francois Lintz, MD, a foot & ankle orthopedic surgeon at Clinique L'Union in Toulouse, France. He discusses why he believes weight bearing CT imaging should replace conventional radiography as the gold standard for diagnostic imaging of lower extremity conditions. He also discusses how he conceived the idea for TALAS, a semi-automatic tool for measuring hindfoot alignment in three dimensions.

You can listen to the podcast by hitting the play button on the player above.
Make sure to subscribe to CurveBeam Connect on iTunes and Spotify to stay up to date on the latest episodes.