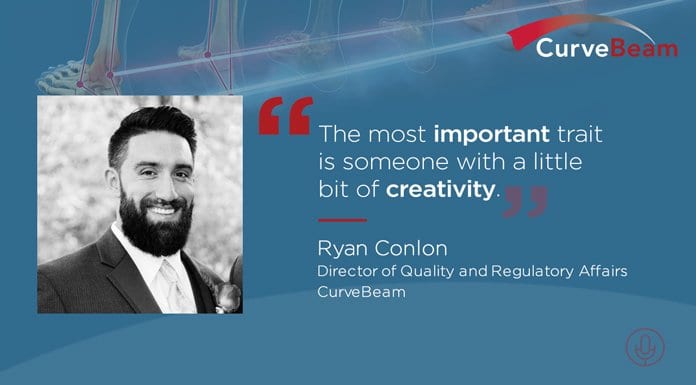 CurveBeam Connect: Critical Thinking in Regulatory Affairs with Ryan Conlon
On this CurveBeam Connect Jobcast episode, Director of Regulatory Affairs Ryan Conlon said the most important trait he is looking for is someone with a little bit of creativity. "This role is going to require the associate to read and interpret the regulations or standards, and then use your critical thinking to determine how we're going to be in compliance with these regulations in a fashion that is minimally impactful to our product performance, company goals, and our timelines and without ever compromising product or patient safety," he said.
CurveBeam was founded in 2009 by a group of individuals with a proven track record in the advanced and compact CT imaging device domain. We're an energetic company that is innovating and leading the way in orthopedic CT imaging on a worldwide scale.
Job basics:
Location: Hatfield, Pennsylvania
Days of the week: Monday – Friday
Travel involved: Minimal, if any
Educational requirement: Bachelor's of Science in Engineering, Science, Regulatory, or a related discipline
If you're looking for a place where you can work hard and better yourself in an energetic environment, check out Curvebeam's
job openings
.