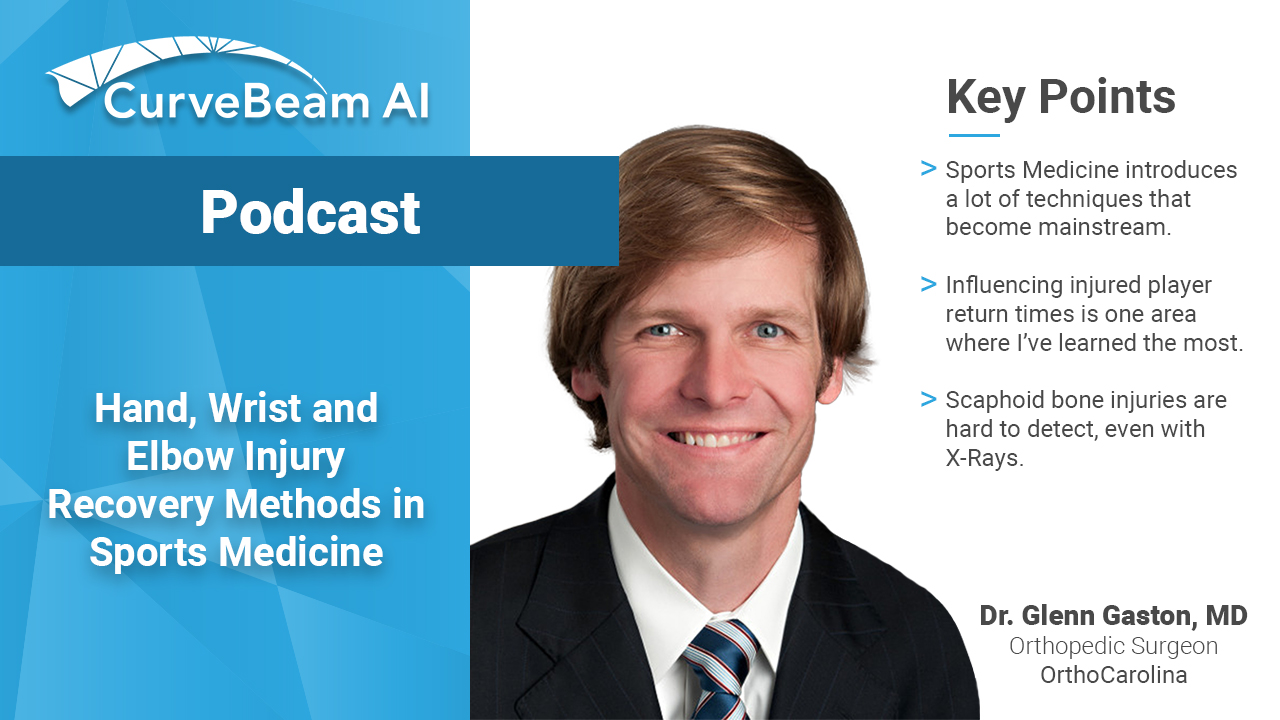 CurveBeam AI Connect: Hand, Wrist & Elbow Injury Recovery Methods in Sports Medicine
How do professional athletes recover from sports injuries and what are the advancements in sports medicine that are making these recoveries faster, and better? On this episode of the Curvebeam AI Connect podcast, host Vinti Singh, Director of Marketing at Curvebeam AI, spoke with Dr. Glenn Gaston, hand surgeon with OrthoCarolina, and hand consultant for the Carolina Panthers and the Charlotte Hornets, about these issues, with a focus on hand and wrist injuries.

As a member of the NFL physician's society, Dr. Gaston was able to share with Singh, how the NFL's muscular skeletal committee operates, what it does, how it reviews player injury data, and how it works to find solutions for better player care, and faster injury recovery times.