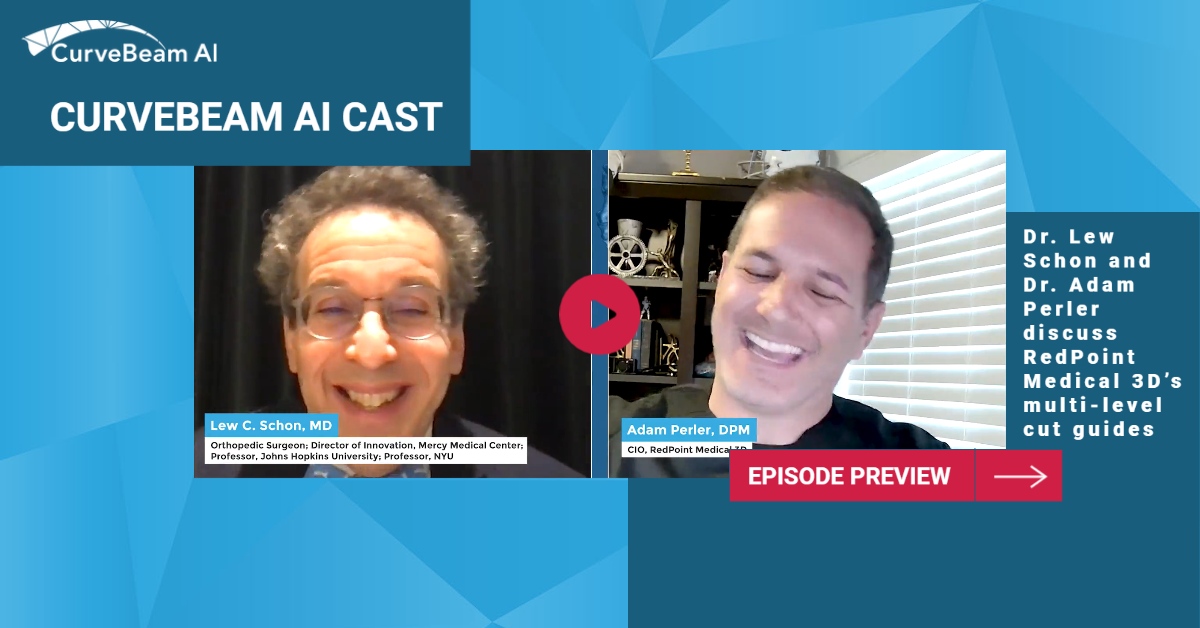 CURVEBEAM AI CAST EPISODE PREVIEW: DR Perler discusses patient specific deformity correction
CurveBeam AI Cast guest host Dr. Lew Schon, MD, interviews Dr. Adam Perler, DPM, FACFAS, co-founder and chief innovations officer for Redpoint Medical 3D (RPM-3D) in an episode that drops on curvebeamai.com and all podcast platforms on May 11. They discuss how RPM-3D gives foot and ankle surgeons a vendor agnostic solution for advanced surgical planning tools and patient-specific instrumentation.
Click here to read about how weight bearing CT imaging integrates with RPM-3D.