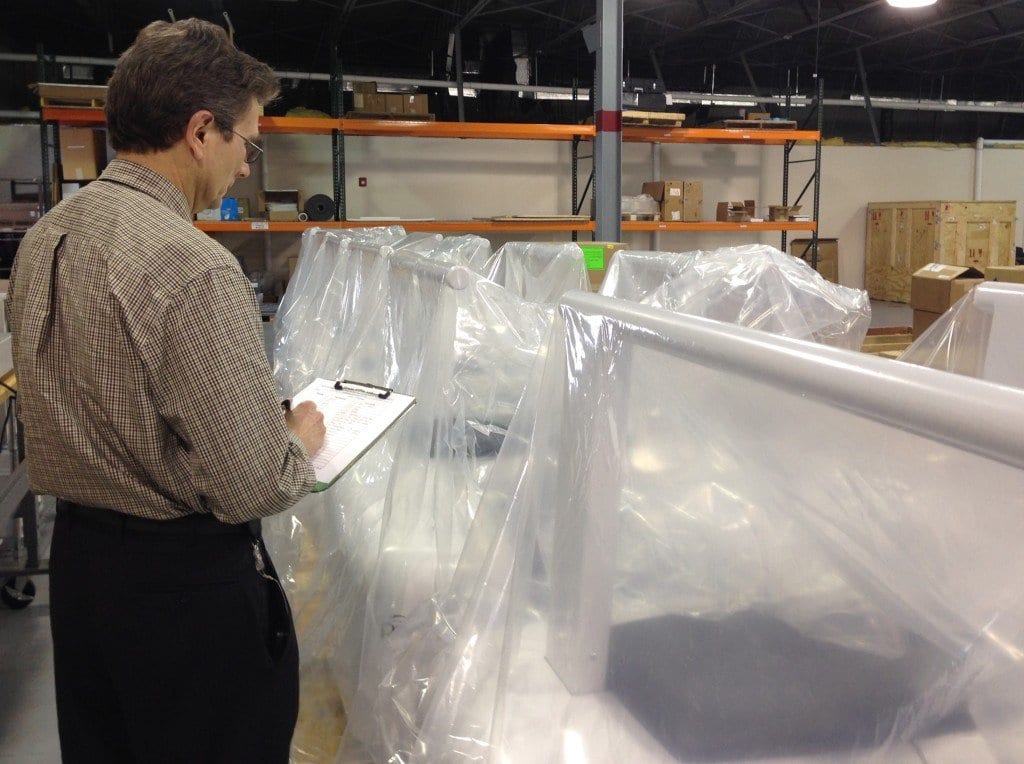 At CurveBeam, we are proud that the pedCAT is manufactured entirely in the United States. Our factory headquarters are located in Warrington, Penn., just north of Philadelphia. The factory floor is housed in the same building as our administrative, sales, and research & development offices. We are committed to creating opportunities in our community. Most of the pedCAT's components are sourced from local manufacturers as well.
CurveBeam's manufacturing process is certified by ISO, a developer of voluntary industry standards. Each pedCAT goes through a rigorous testing process to ensure it produces high quality images.
Engineers on the factory floor follow the principles of lean manufacturing, developed by Toyota. The process is easily scalable, meaning CurveBeam can react quickly to large orders or orders that require a fast turnaround time.
We would like to extend an open invitation to all foot and ankle specialists to visit us. We'd be happy to give you a tour and show you the pedCAT "behind the scenes."