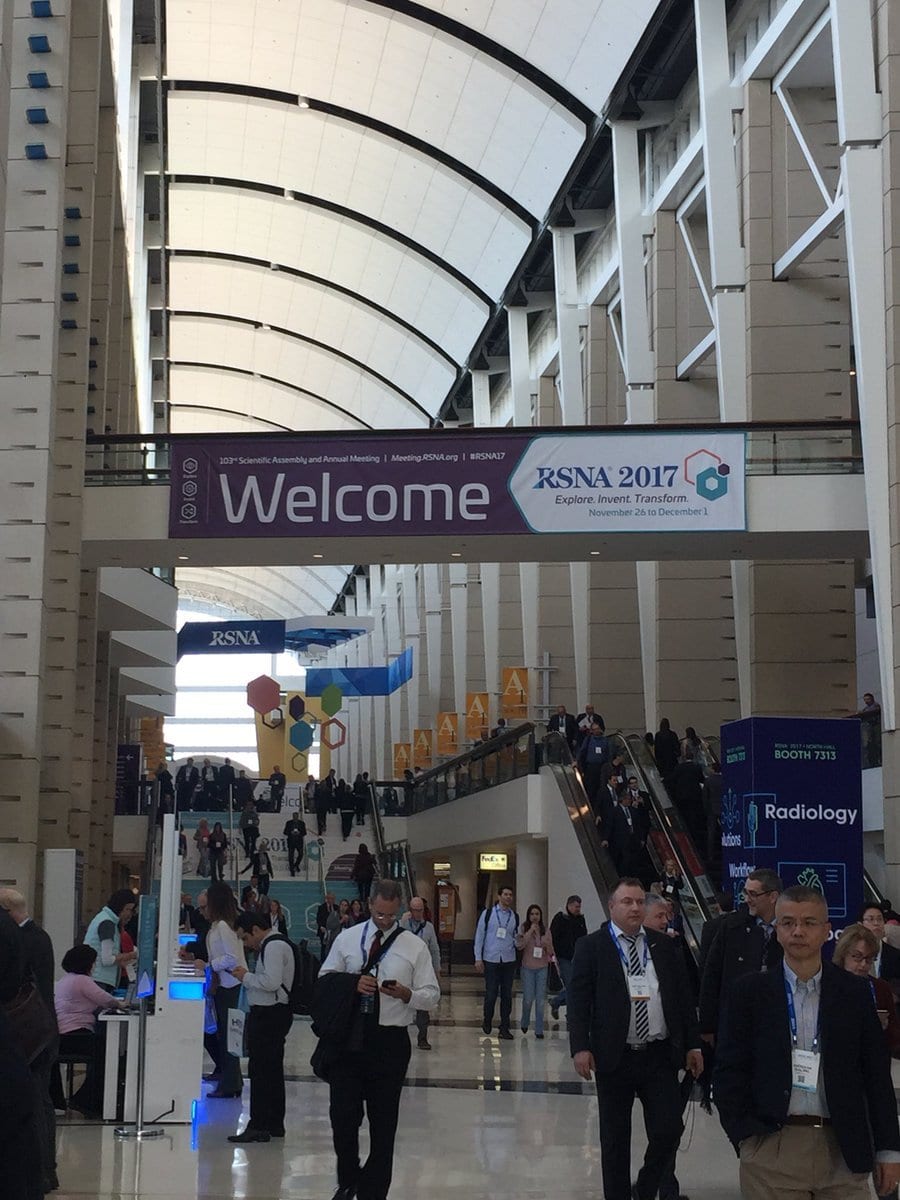 The Radiological Society of North America (RSNA) commenced its 103rd Annual Meeting in Chicago on Sunday, Nov. 26, 2017.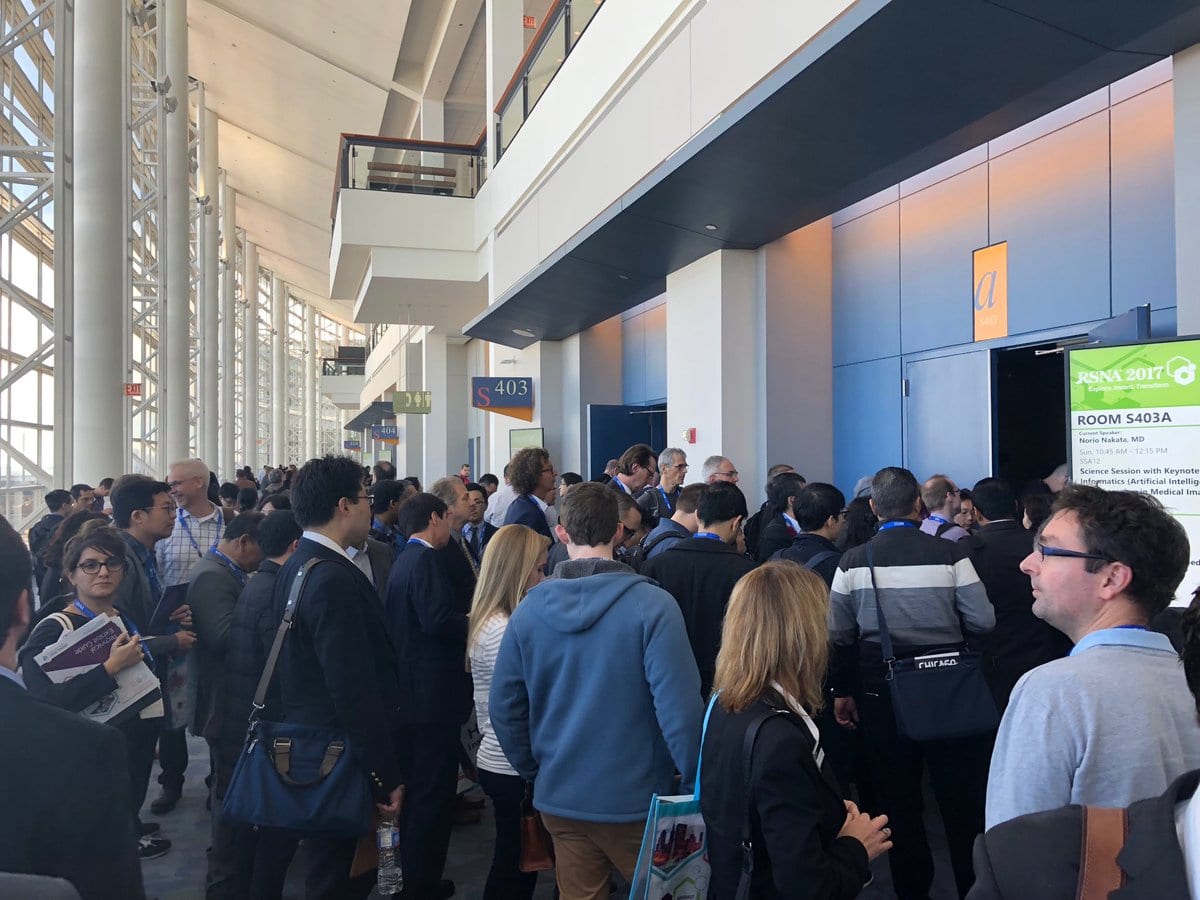 Attendees from around the world gathered to learn about the latest advances in imaging.
In an afternoon session titled "Open Gantry Systems: Advances, Challenges, and New Applications," Dr. Jeffrey H. Siewerdsen, PhD, of Johns Hopkins Biomedical Engineering, discussed the vast applications of cone beam CT for interventional and diagnostic imaging. The devices presented included C-arms for image guided surgery, Cone Beam CT guided radiation therapy systems, and diagnostic imaging devices for breasts, dental/ENT, and orthopedic extremities.  Siewerdsen emphasized the  revolutionary potential of weight-bearing extremity devices in orthopedic specialties, and mentioned the CurveBeam pedCAT and LineUP systems.  He also discussed the image quality parameters of Cone Beam CT and artifacts specific to this type of imaging. He offered suggestions on how to quantify image performance of such systems, many of which are relatively new and do not have established quality metrics in the imaging community. Finally, he presented some of the newest Cone Beam CT devices to come to market, including the extremely compact CurveBeam InReach made primarily for hand and wrist imaging.