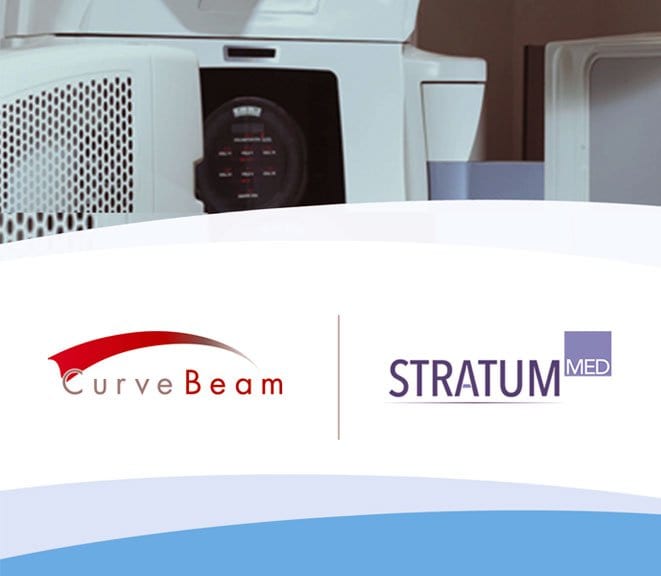 CurveBeam Systems Offered on the Stratum Med GPO to Save Practices Money
CurveBeam, the designer and manufacturer of Cone Beam CT imaging equipment for orthopedic and podiatric specialties, is pleased to announce a new partnership with Stratum Med, a collaborative alliance of physician-owned and health system-employed physician groups. Stratum leverages the collective "Groups" consolidated purchasing power to achieve higher discounts and reduce costs. CurveBeam systems are now offered through an exclusive contract with Stratum Med. Stratum saves its shareholders and clients money on their medical/surgical supply, equipment, laboratory, pharmacy and office supply purchases.
Stratum Med, Inc. is a physician owned and governed  company, founded in 1996 headquartered in Urbana, Illinois with relationships with 60+ physician groups and integrated health systems across the country  consisting of over 10,000 physicians. Stratum strives
to advance the quality of care, improve financial performance and optimize operational efficiency by using a  collaborative alliance model to leverage the collective groups' consolidated purchasing power and yet preserve independent purchasing practices. At the same time, its dedicated support teams ensure consistent, first-class service. This model also provides a "watch dog" to ensure pricing integrity and consistency based on contract terms, as well as networking opportunities where materials managers, lab directors, pharmacy directors and imaging directors can challenge and learn from one another.
Stratum has achieved savings ranging from 8-20% and has developed a non-acute, integrated purchasing program providing Stratum Shareholders and Clients access to pricing, services, and features typically available only to large hospitals and healthcare systems.
CurveBeam is proud to be a part of such a useful purchasing model and looks forward to the opportunities this new partnership will provide. To learn more about the benefits of purchasing CurveBeam imaging machines for your practice, visit curvebeamai.com/products/pedcat/ today.