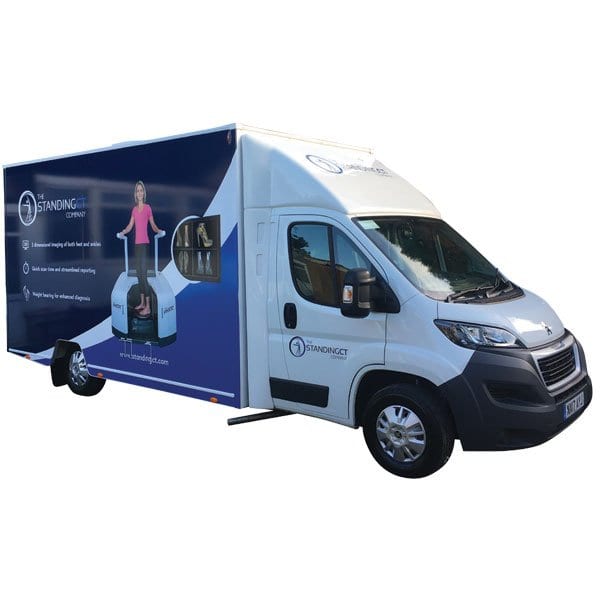 A Mobile Solution for Weight-bearing CT in the UK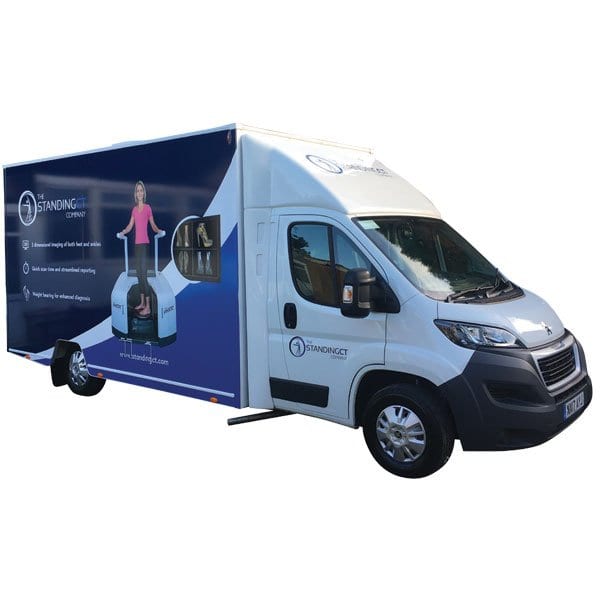 Britain's national healthcare system can make getting a CT scan difficult, and weight-bearing scanners are almost unheard of. However, an inexpensive mobile option which will allow more doctors to perform the scans they need is now available. Weight-bearing CT scanners are available to visit in three hospitals around the UK and growing thanks to The Standing CT Company. Their goal is to be able to provide every doctor in the country with access to these scans.
Standing CT uses the CurveBeam pedCAT, the only weight-bearing scanner that scans both ankles and feet in a single pass. The pedCAT is used by leading surgeons and hospitals around the world, providing easier access for patients and superior results for clinicians. The pedCAT has everything a radiographer is looking for. It's a compact, ultra-low dose CT imaging system that provides a bilateral, weight-bearing, 3-Dimensional view of the foot and ankle. With a less than one-minute scan time the pedCAT generates not only a CT image but digitally reconstructed X-ray views as well.
Unless a patient is standing, it is difficult to capture the proper relationships among the bones, muscles, and ligaments. For too long hospitals did not have the proper technology to create optimally useful images of feet and ankles
The Standing CT Company was founded in 2016 to solve this problem, bringing doctors and experienced entrepreneurs together to develop a solution. They created mobile units so hospitals could provide high-quality foot and ankle scanning. Standing CT Company gained regulatory approvals in May, and received their first patient in June 2017. While the first pedCAT unit in the UK was integrated four years ago at Royal National Orthopaedic, Standing CT Company is the only company offering a mobile option. By working with surgeons to learn what and where their greatest needs lie, Standing CT Company will continue to expand their reach throughout the UK over the next 3-5 years.
The mobile scanning unit is brought directly to the doctors and patients in a van containing a mobile pedCAT visiting one hospital on specific days of the week. A radiographer and healthcare assistant work together to transport the van and assist with patients. The van can run on generator power for 10 hours. This new technology offers specialists a standard model, serving hospitals and communities that would otherwise not have the capital to purchase the technology on their own.
Hospitals throughout the UK need weight-bearing scanners, and this mobile technology allows surgeons to perform the scans they need without the hospital having to purchase the expensive technology.
Learn more about Standing CT today at www.standingct.com. To learn more about the CurveBeam pedCAT, visit https://www.curvebeamai.com/products/pedcat.