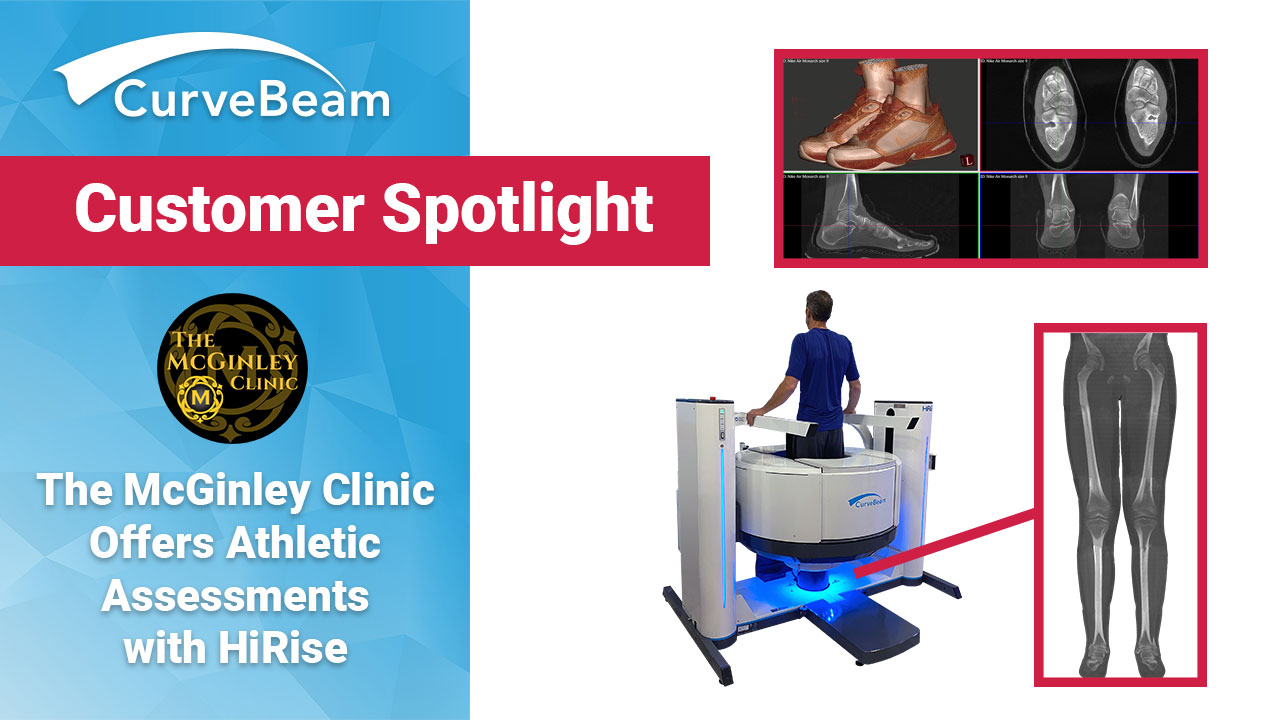 The McGinley Clinic Offers Athletic Assessments with HiRise
With the 2021 Olympic Games underway, The McGinley Clinic in Casper, Wyoming is letting athletes know it is one of the first in the world to offer weight bearing CT imaging of the entire lower extremities with the HiRise weight bearing CT imaging system.
To optimize their performance, patients can schedule an appointment or walk in to get an Athlete Biomechanic Screening, which evaluates for leg length discrepancies, joint problems, rotational issues, alignment and arthritis. The clinic offers the service for $300.
"With standard CT scans, the patient is laying down and not replicating the position of injury or pain," said Dr. Joseph C. McGinley. "With CurveBeam's HiRise standing CT, the patient is weight bearing allowing for a more accurate diagnosis."
To learn more about The McGinley Clinic, visit www.themicginleyclinic.com. Contact info@mcginleyclinic.com or call 866-678-4699 to make an appointment or consultation.