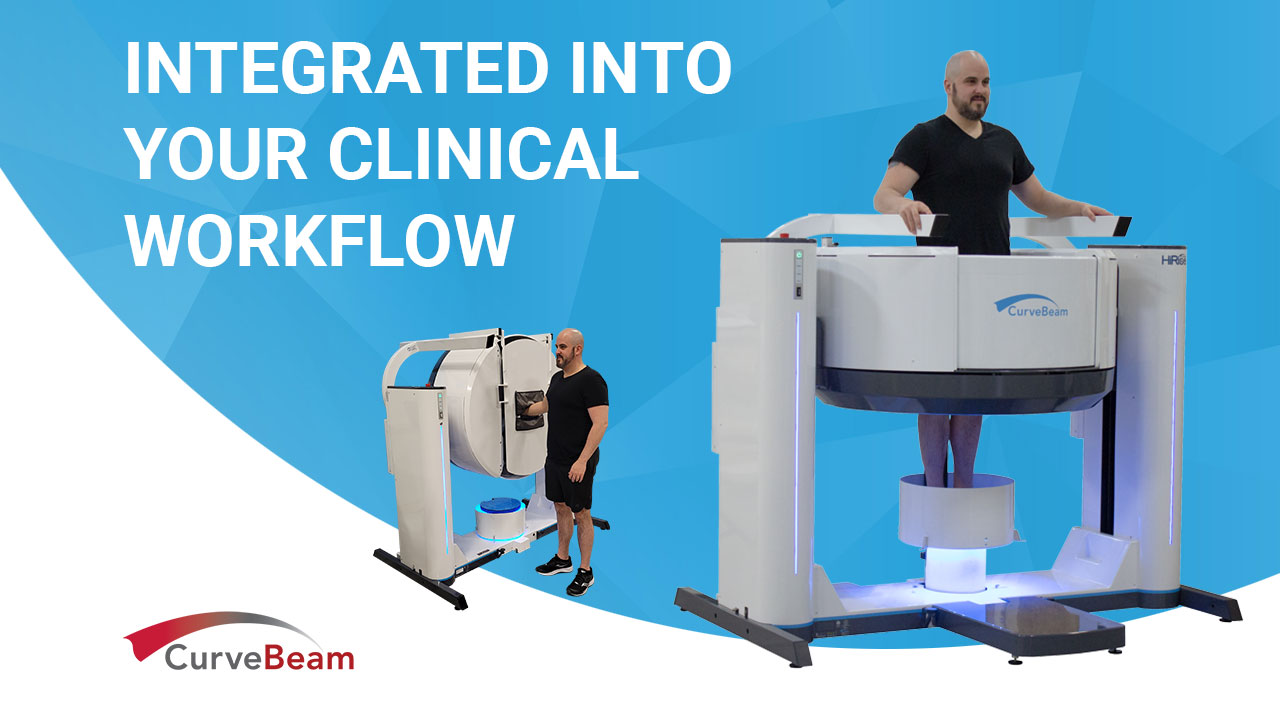 Integrate Pre-Op CTs into Your Clinical Workflow
Provide a Personalized Assessment of Knee Arthritis
Custom solutions for knee osteoarthritis (OA) deserve custom imaging solutions as well. In-office standing CT (WBCT) allows the surgeon to make timely decisions on the appropriateness of partial vs. total knee replacement procedures. These options can be immediately discussed with the patient, eliminating the headaches and inconveniences that come along with scheduling outside imaging. WBCT streamlines your knee replacement planning workflow and provides an opportunity to capture additional imaging revenue for your practice.
Assess Alignment in 3D to Improve Outcomes
WBCT allows for a detailed evaluation beyond WB radiographs. Click here to see how CurveBeam's HiRise system improves TKA and osteotomy planning.
Appreciation of total lower extremity alignment continues to evolve. Studies show that a detailed examination of hindfoot alignment in the coronal plane before knee deformity correction could avoid a postoperative increase of pre-existing hindfoot deformity.
Learn more about CurveBeam's HiRise system here.