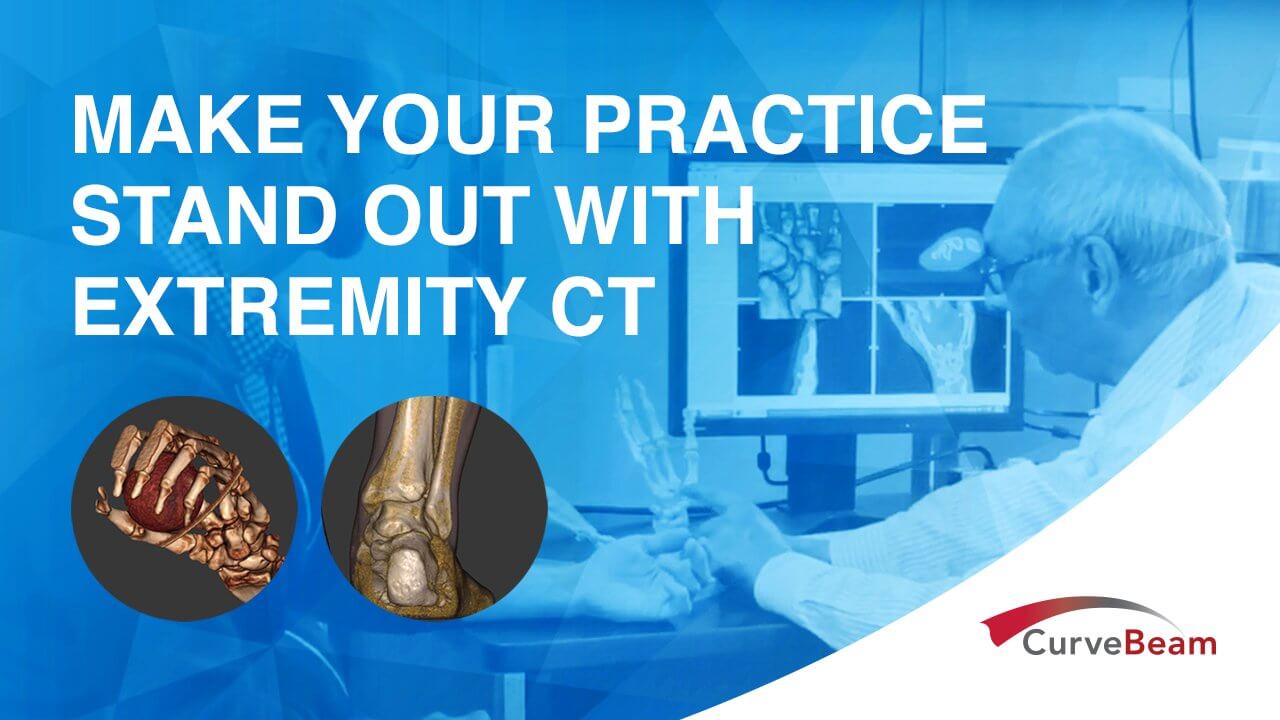 Make Your Practice Stand Out with Extremity CT
Patients use technology in their everyday lives, and recognize when orthopedic practices make investments to deliver the best possible care in the shortest amount of time.
In-house 3D imaging not only provides a one-stop-shop experience to your patients, but also is a valuable marketing and education tool that impresses patients and attracts new ones.
Patient referrals to imaging centers may cost valuable time to diagnose often complex patient injuries. In a recent podcast, Dr. David Soomekh, a Beverly Hills foot & ankle surgeon, said he has built his practice so that "everything can be done here and my patients don't have to go anywhere else." Especially after the COVID-19 outbreak, "patients told me they sought out my practice for that experience. They knew they weren't going to have to go to one or two places for one problem."
Similarly, Dr. Alireza Khosroabadi, a foot and ankle specialist in Woodland Hills, Calif., has built a state-of-the-art clinic and surgical facility that includes CurveBeam weight bearing CT technology. "I've always wanted to create my own place from the ground up," he said. "I've always wanted to bring in the technology and equipment that would make my surgeries go smoother, safer, and more efficient."
See a tour of the Khosroabadi Institute below.
Implementing in-house extremity CT imaging into your practice makes it stand out from the rest. Give your patients a seamless, point-of-care experience and introduce a new stream of revenue to your practice.