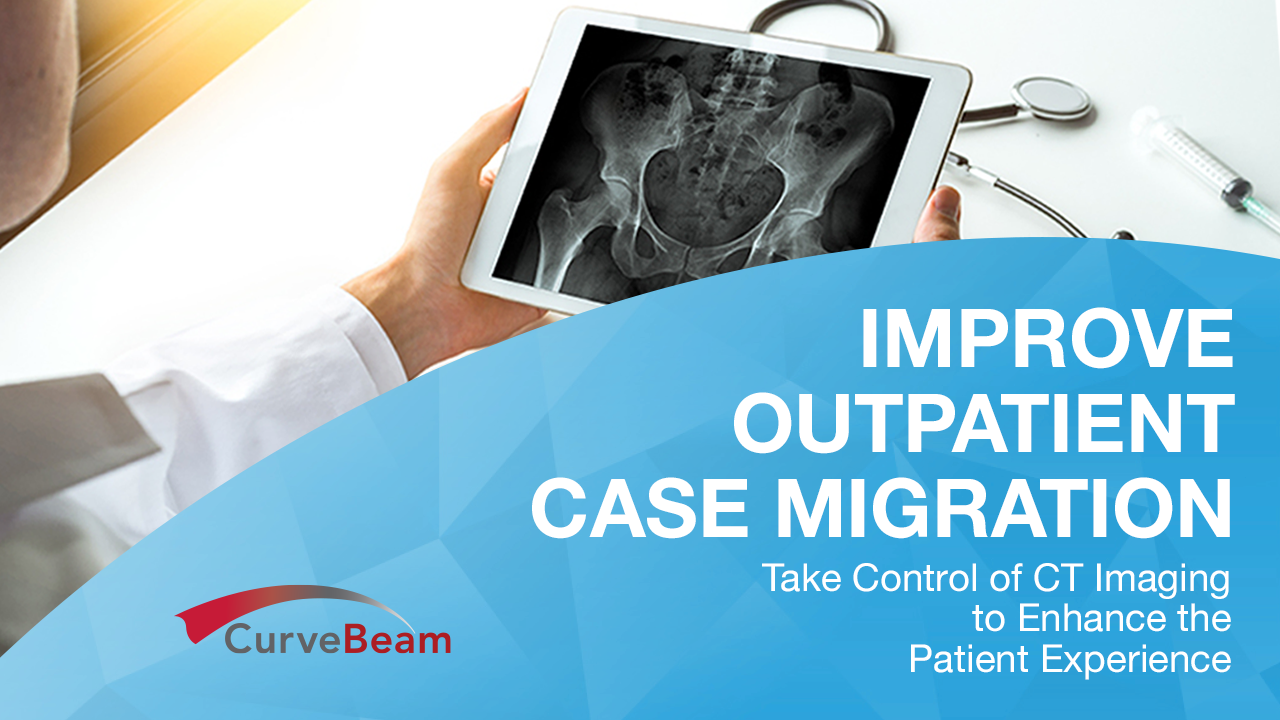 Improve Case Migration to ASCs with In-Office Extremity CT
Orthopedic leaders are embracing the migration of surgical cases to ambulatory surgery centers (ASCs). To prepare for high growth expansion, invest in point-of-care CT imaging. 
Diagnostic imaging is a critical part of many patients' journeys, helping surgeons and other medical professionals design and act upon more optimal treatment plans.
A CT scan is often a first step in planning for custom joint replacement procedures and  robotic surgeries. However, CT scans are rarely offered in-house, meaning patients must travel to outpatient imaging centers or hospitals. Scans have to be sent to the implant manufacturers. The scans have to be repeated if they do not meet manufacturers specific guidelines.  While this is handled by capable device reps, the coordination delays can add up.
By providing CT services in the office, orthopedic practices can reduce the time between identifying a candidate for joint replacement and scheduling them for surgery.
– Patients can get their CT scan during a planned office visit.
– Staff technologists who specialize in orthopedic protocols can ensure scan accuracy, and can help coordinate dataset sends directly to implant design engineers.
A new class of CT systems don't compromise on image quality and make the ancillary offering much more practical for the orthopedic setting. These systems plug into a standard wall outlet,  require less shielding, expose the patient to less dose than conventional CT, and can be operated by an RT(R) in most states.
Efficiency matters to payers, as well. To earn the Blue Cross Blue Shield's Blue Distinction Center+ designation,  facilities demonstrate expertise in total joint replacements, lower complication rates and fewer readmissions. Cost of imaging tests are a factor when overall cost savings are calculated.
To stay on the leading edge, take some time to learn about orthopedic CT imaging today.