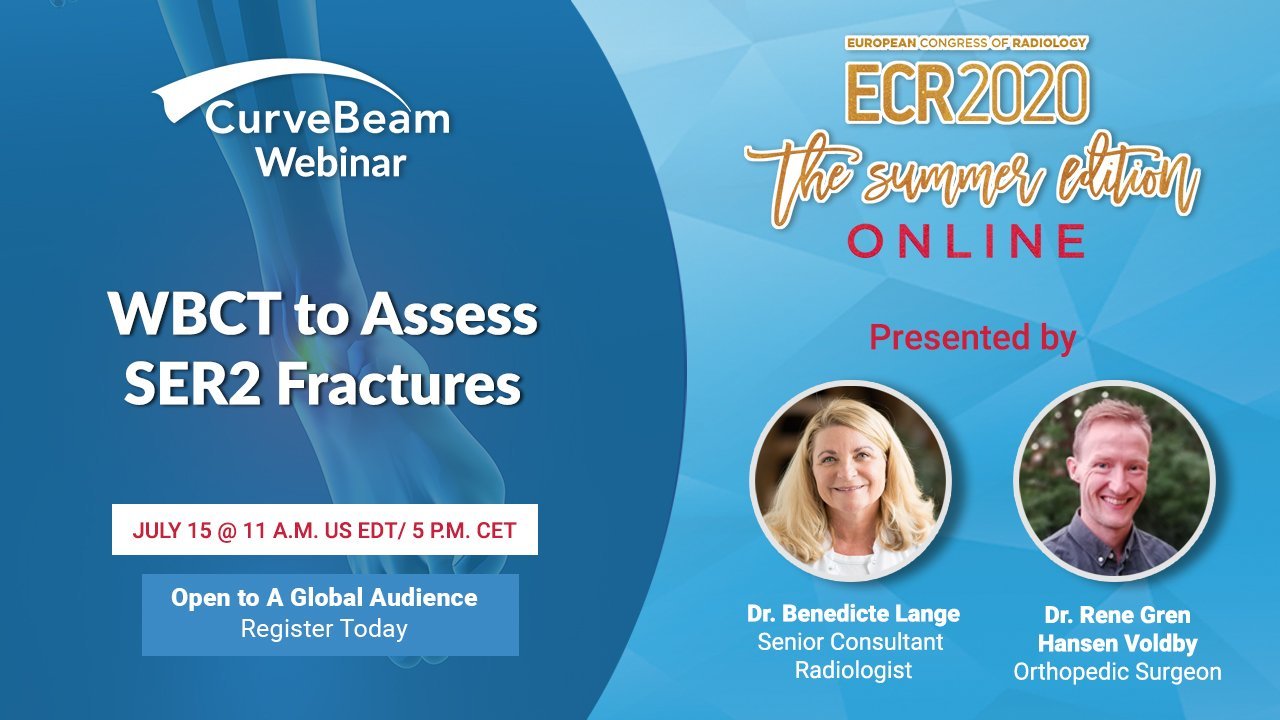 Webinar: WBCT to Assess SER2 Fractures
Time: 11 a.m. US EDT/ 5 p.m. CET
Location: Online, Virtual
Dr. Benedicte Lange is a Senior Radiology Consultant at Nordsjaellands Hospital, Hilleroed, Denmark. Her research, titled, "Weight-bearing 3D Cone Beam CT scanning of potential unstable WeberB/SER2 ankle fractures" won first place for Best Poster and Presentation at the Nordic Congress of Radiology.
Dr. Rene Gren Hansen Voldby is an orthopedic surgeon at Nordsjaellands Hospital.
The European Congress of Radiology has gone online for ECR 2020, and CurveBeam has curated a virtual exhibit, as well as two virtual in-booth presentations for remote attendees. The online-only ECR 2020 will stream live from July 15-19, 2020, and on-demand content from the Congress will remain available for all ECR 2020 ticketholders through December 31, 2020.
Visit CurveBeam's booth, which is located here (opens July 15), to watch product demos and download product brochures.
CurveBeam will also host two in-booth presentations in a webinar format. Both presentations will be delivered by a radiologist & orthopedic surgeon team. CurveBeam's in-booth presentations are open to a global audience. ECR registration is not required.