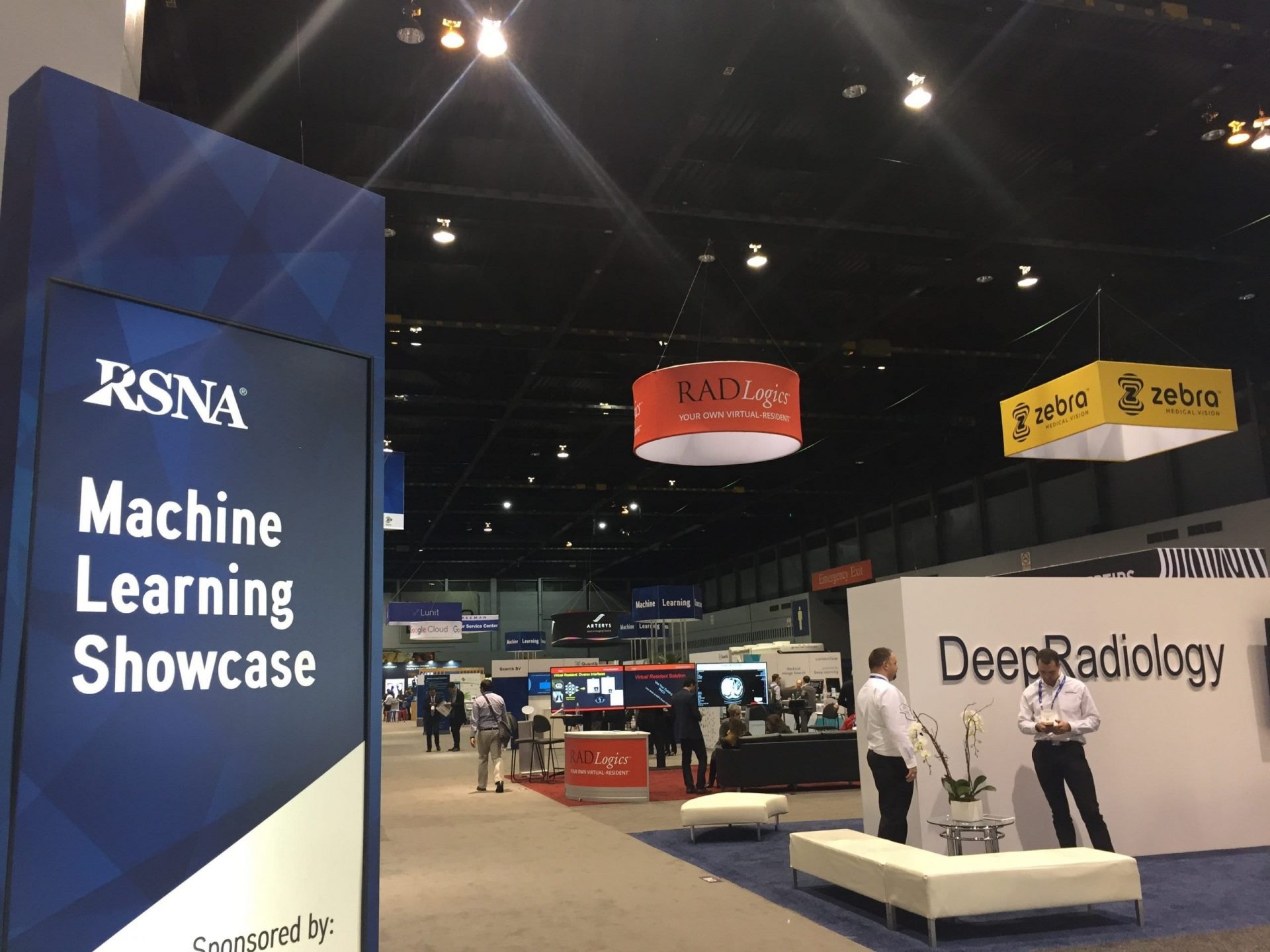 RSNA Daily Dispatch – A New Focus on Machine Learning
For the first time ever, the technical exhibits halls at the RSNA Annual Meeting include a machine learning showcase, where a variety of researchers and industry ventures have the opportunity to share cutting edge work in artificial intelligence and deep learning in healthcare and radiology.
One company collected 9 million radiology data sets over three years to train computers to automatically recognize and diagnose a wide range of injuries and pathologies. Other research involved using parameters of patients' demographic information and medical history records  to predict a prognosis. From managing massive amounts of patient data to quickly assessing complex medical images, machine learning can assist radiologists in their current tasks and allow for a level of planning and diagnosis that would not be possible without the trove of information stored in big data.