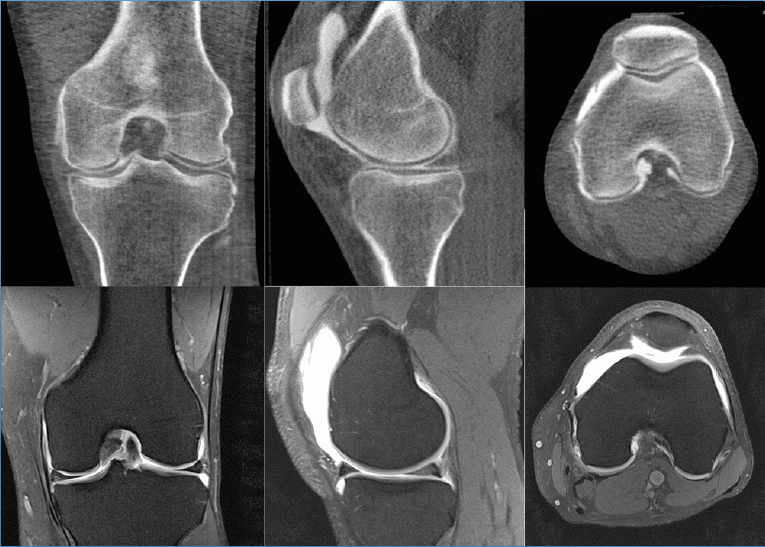 Recap: WBCT Society Scientific Meeting
The Weight-Bearing CT Society held its latest Scientific Meeting in Las Vegas this past March during the AAOS 2019 conference. Co-sponsored by CurveBeam, the Scientific Meeting featured an education-packed agenda to discuss the revolutionary transformation weight-bearing technology is having on the imaging industry.
First to present was Dr. Alexej Barg, MD, a University of Utah orthopedic surgeon who also served as the moderator for this event. In his presentation discussing imaging of patients with syndesmosis instability, Dr. Barg explained that conventional non-weight-bearing radiograph imaging cannot predict syndesmotic injuries reliably. And while MRI's demonstrate sensitivity and specificity of nearly 100%, correlating patient complaints with MRI findings can be difficult. Further, although CT technology surpasses conventional imaging methods when 3D MRI or CT imaging is transferred to 2D, there is a substantial loss of information. However, the torque applied in the natural standing position offered higher contrast and spatial resolution of alignment and degeneration, providing a significant advantage in the accuracy of diagnosing syndesmotic injuries.
Dr. Pablo Wagner, MD, of Clinica Alemana in Chile then took the stage for a presentation titled "WBCT for Assessment of Metatarsal Rotation". Crediting his brother, Emilio Wagner, MD, for his work with hallux valgus patients, Dr. Wagner explained that metatarsal condyles are visible laterally if pronated, of which 87 percent of hallux valgus cases are. If not corrected, metatarsal pronation will result in worse clinical outcomes and higher deformity relapse rates due to the soft tissue balance lateral to the medical ray axis. However, when compared to challenging, unreliable weight-bearing axial sesamoid views and more useful AP foot weight-bearing views on plan X-Ray, weight-bearing CT scans are the gold standard in quantifying metatarsal rotations.
Following Dr. Wagner, Dr. Cesar de Cesar Netto, MD, Ph.D., discussed "WBCT in Patients with AAFD". While some symptoms or pain are experienced in patients with Adult-Acquired Flatfoot Deformity, it can be difficult knowing when to be more aggressive in treatment to prevent foot collapse. In a study of 55 male and female patients with stage II AAFD, multiple weight bearing CBCT and MRI variables related to the severity of the deformity were evaluated. Weight-bearing CBCT was found to provide more reliability in predicting patients at high risk for foot collapse.
Dr. Arne Burssens, MD, of the Univesity Hospital of Ghent then deliberated on the "Hidden Aspects of a Medializing Calcaneus Osteotomy Revealed by a WBCT". Difficult to assess via 2D plain radiographic technology, there is a significant difference when assessing MCO in AAFD using weight-bearing imaging versus non-weight-bearing, offering substantial detail to improve understanding with a higher rate of reliability.