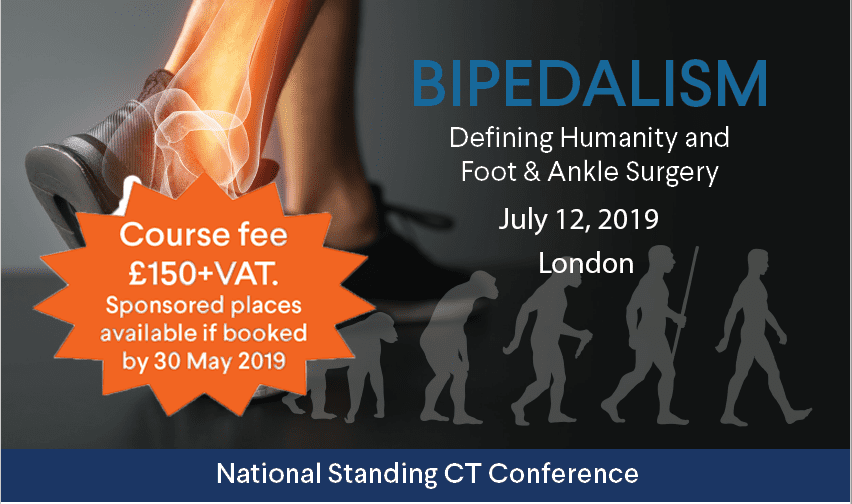 Conference Will Feature Full Day Agenda on Weight Bearing CT
An upcoming conference at the Royal Society of Medicine – London will feature a day-long program on weight bearing CT Imaging. "Bipedalism: Defining Humanity and Foot & Ankle Surgery" is aimed at surgeons, podiatrists and radiologists. CurveBeam is proud to be the primary sponsor of this prestigious event.
The conference will be held on July 12. Sponsored registration is available for attendees who register prior to May 30th.
The conference is organized by Standing CT Company, which provides weight bearing CT services via mobile imaging centers to hospitals and orthopedic practices in the United Kingdom and Europe. Standing CT Company exclusively utilizes CurveBeam's weight bearing CT systems.
Several members of Standing CT's medical advisory board will be lecturing at the conference. Advisory board member Dr. Sajid Butt, MB BS, FCPS, FCPR, a respected radiologist at Royal National Orthopedic Hospitals in London and Stanmore, will present imaging best practices in the morning session.
Another member of the advisory board, Mr. Stephen Bendall, MBBS, FRCS, FRCS (Orth), an orthopedic foot & ankle surgeon at Princess Royal Hospital in Haywards Heath will present on Lisfranc injuries during the section "Trauma: Better Imaging, Better Outcomes."
If you are interested in attending, call 0800 047 1010 or email kirsty.collins@standingct.com.