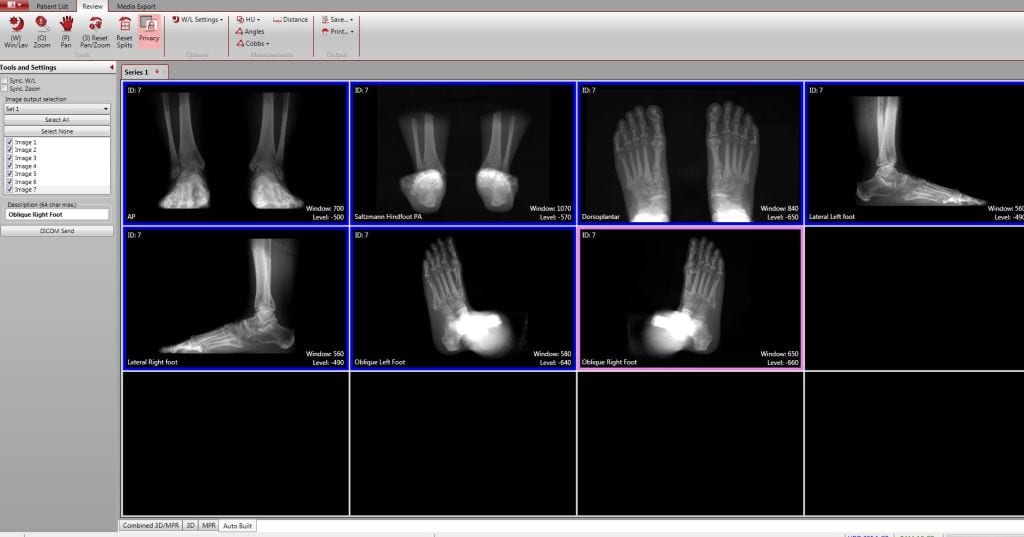 pedCAT CubeVue: Automatic X-Ray Views
It takes less than a minute to scan a patient in the pedCAT, but that's enough time for the pedCAT system to collect enough data to create a 3D reconstruction of the foot and ankle, as well as .3 mm slices in all three planes.
COMING SOON: A new feature will let you take that data one step further – pedCAT's CubeVue software will automatically generate the data into common X-Ray views, including the Saltzman hindfoot view, the dorsoplantar view, and left and right lateral views.
The automatic X-Ray view feature will save the physicians valuable time when analyzing their patient data.
To learn more about this and other CubeVue features,  contact your CurveBeam representative!