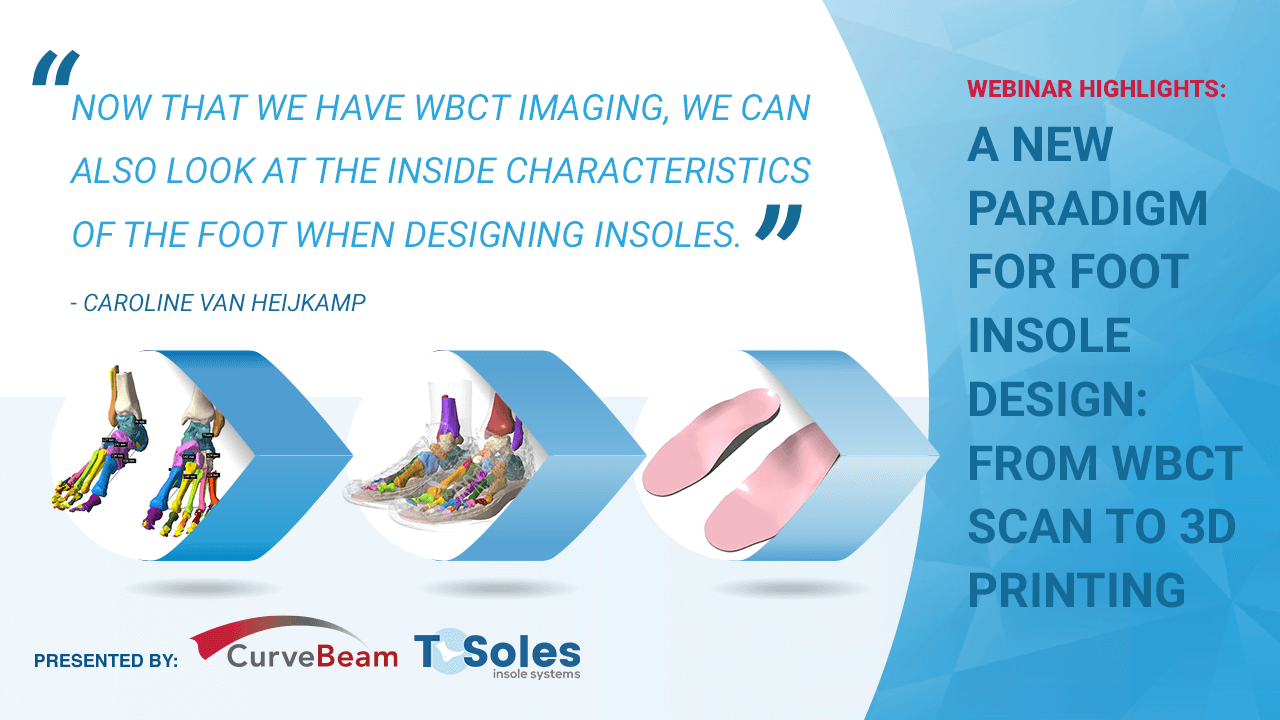 Webinar Highlights: Custom Insoles 3D Printed from WBCT Scans
The foot insoles industry is prime for disruption. Current methods are labor intensive, result in a lot of wasted materials, any only take into consideration the outside characteristics of the feet. Design is based on individual craftmanship and turnaround time can take several weeks.
T-Soles is developing a system that will base insole design off of actual bone and joint alignment in the foot. T-Soles' software will use a CurveBeam weight bearing CT scan to match insole layers to various bone & joint angles. The Netherlands-based firm plans to set up infrastructure so that the insoles can be 3D printed.
Click below to watch a condensed, 10-minute version of the webinar. 
Unlike traditional options, T-Soles plans to design the insoles to fit inside a specific shoe, so patients could have a pair specifically designed for their work shoes, athletic shoes, and more.
To access the full-length webinar, including the Q&A portion, click here.