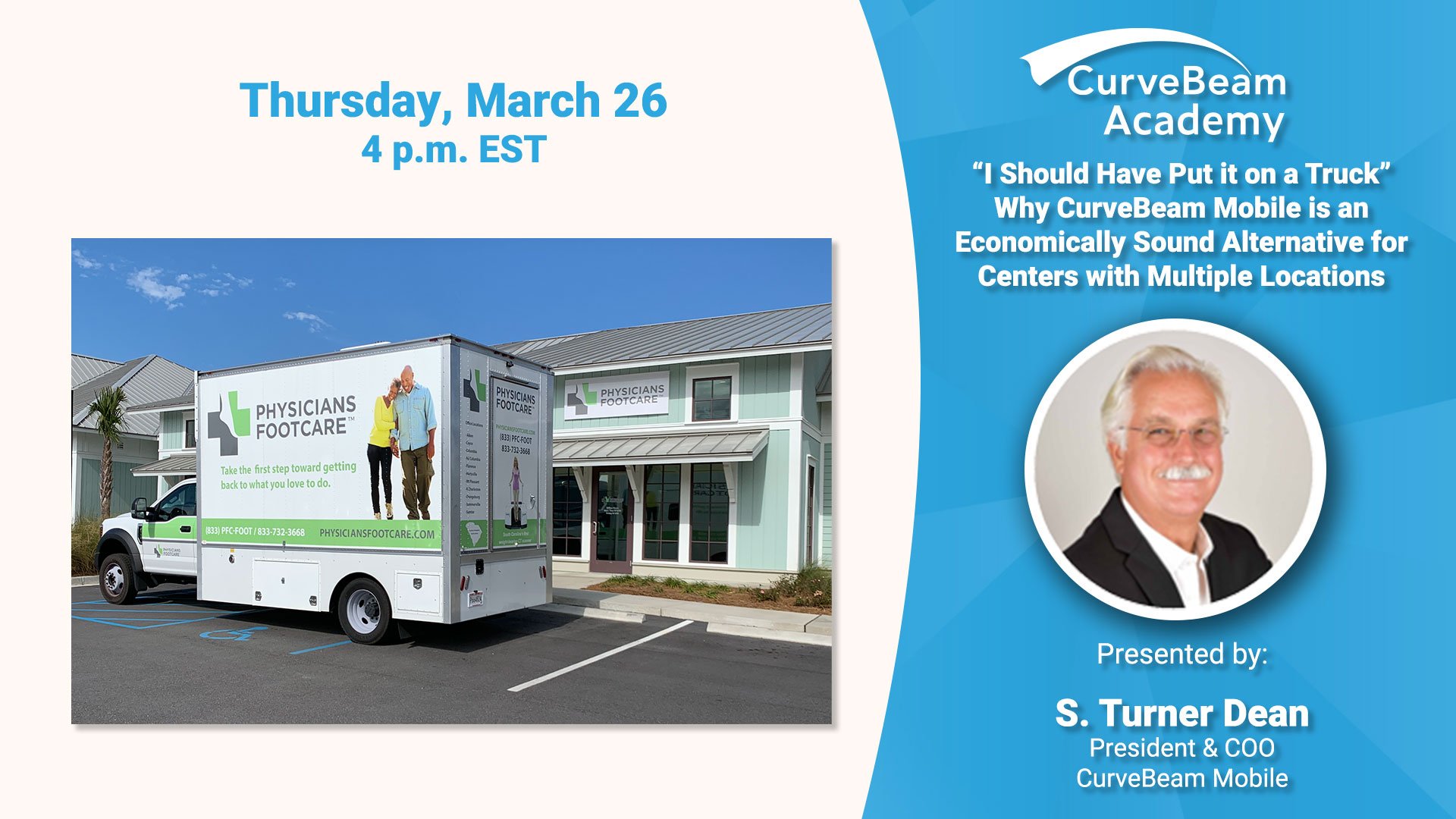 Virtual Session: CurveBeam Mobile for Centers with Multiple Locations
Register today to participate in a virtual lecture delivered by Turner Dean, President & COO of CurveBeam Mobile, who will discuss how a purpose-built mobile imaging vehicle from CurveBeam would allow you to deploy weight bearing CT to all of your remote locations economically and efficiently.
The webinar will be held on Thursday, March 26 at 4 p.m. EST.
Click here to read more about a multi-location podiatry practice that uses a mobile imaging center to optimize patient care.
View the rest of the sessions in CurveBeam Academy's Virtual Conference here.