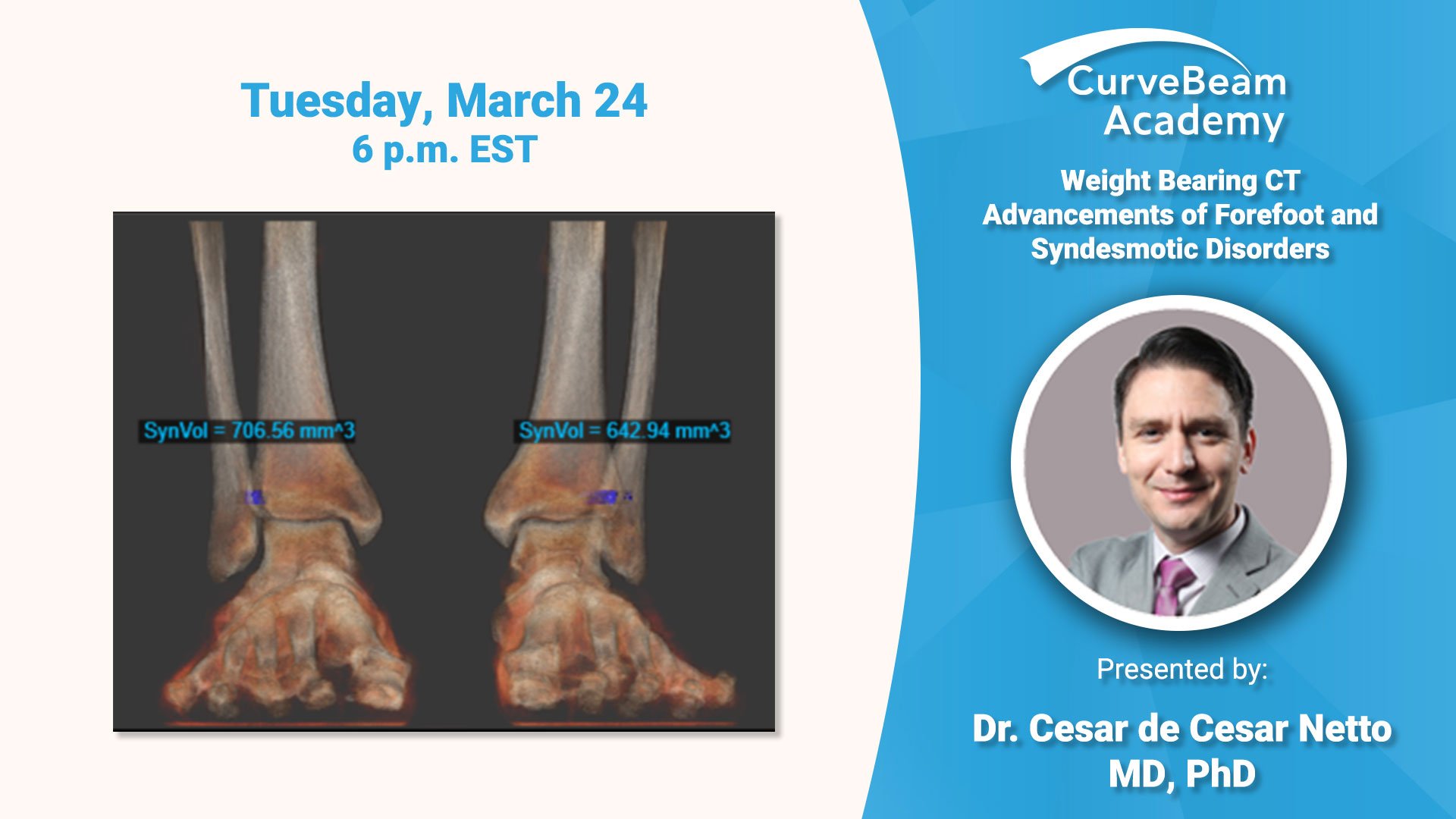 Virtual Lecture: Weight Bearing CT Advancements of Syndesmotic Disorders
Register today to participate in a virtual lecture delivered by Dr. Cesar de Cesar Netto, MD, PhD, of Univerity of Iowa Department of Orthopedics and Rehabilitation will provide a look at how weight bearing CT enables more accurate assessment of biomechanial foot discorders, and how automated measurement tools could further aid diagnosis.
The webinar will be held on Tuesday, March 24 at 6 p.m. EST.
Click here to read more about why weight bearing CT is preferable over MRI for syndesmosis evaluation.
View the rest of the sessions in CurveBeam Academy's Virtual Conference here.