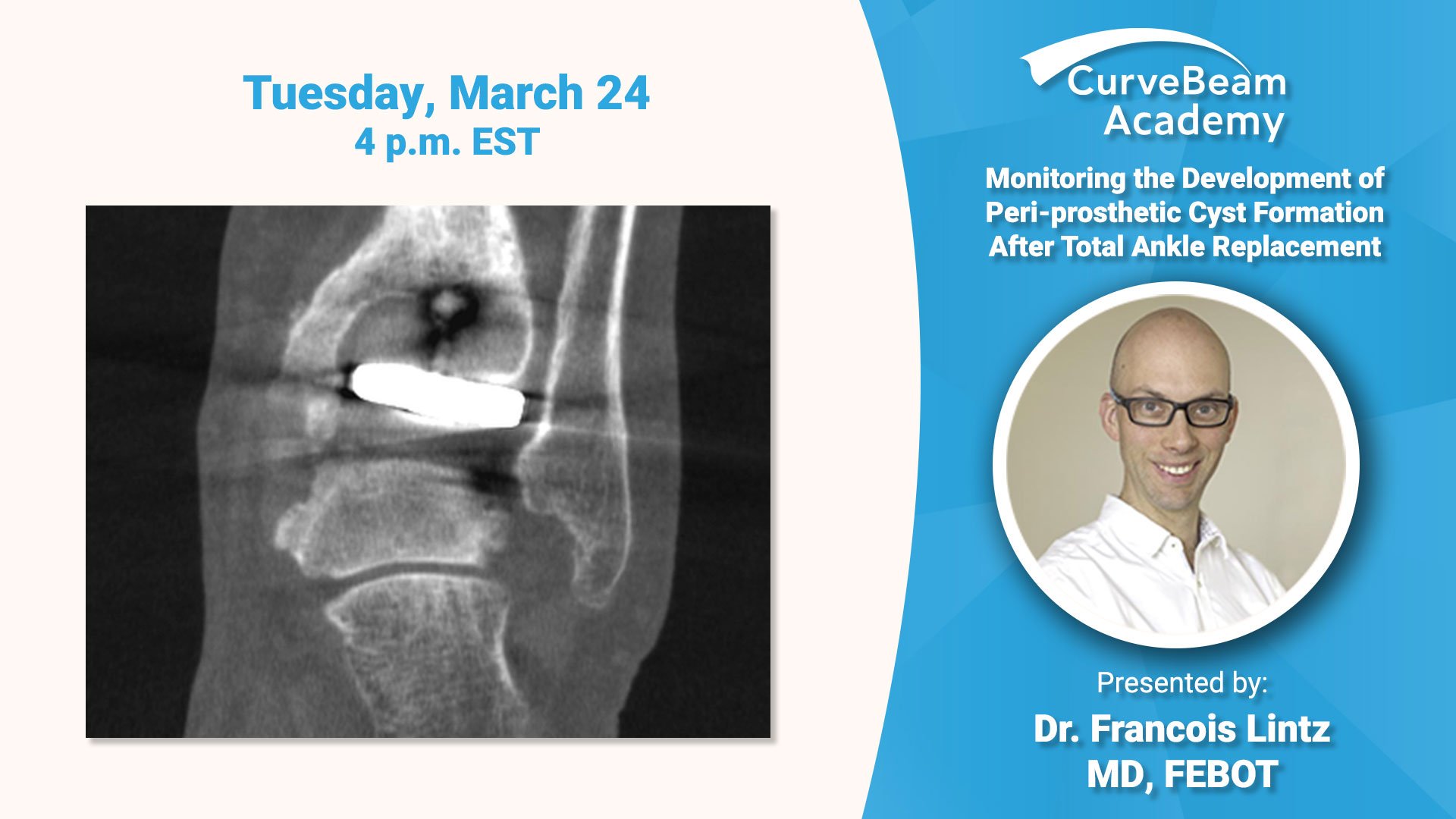 Virtual Lecture: Monitoring the Development of Cyst Formation After TAR
Register today to participate in a virtual lecture delivered by Dr. Francois Lintz, MD, FEBOT, of Clinique de L'Union. Dr. Lintz will discuss utilizing weight bearing CT imaging post-operatively to monitor the progression of cystic formation after total ankle replacement.
The webinar will be held on Tuesday, March 24 at 4 p.m. EST.
Click here to read more about Dr. Lintz' award winning research on the effect of residual malignment on cyst formation.
View the rest of the sessions in CurveBeam Academy's Virtual Conference here.