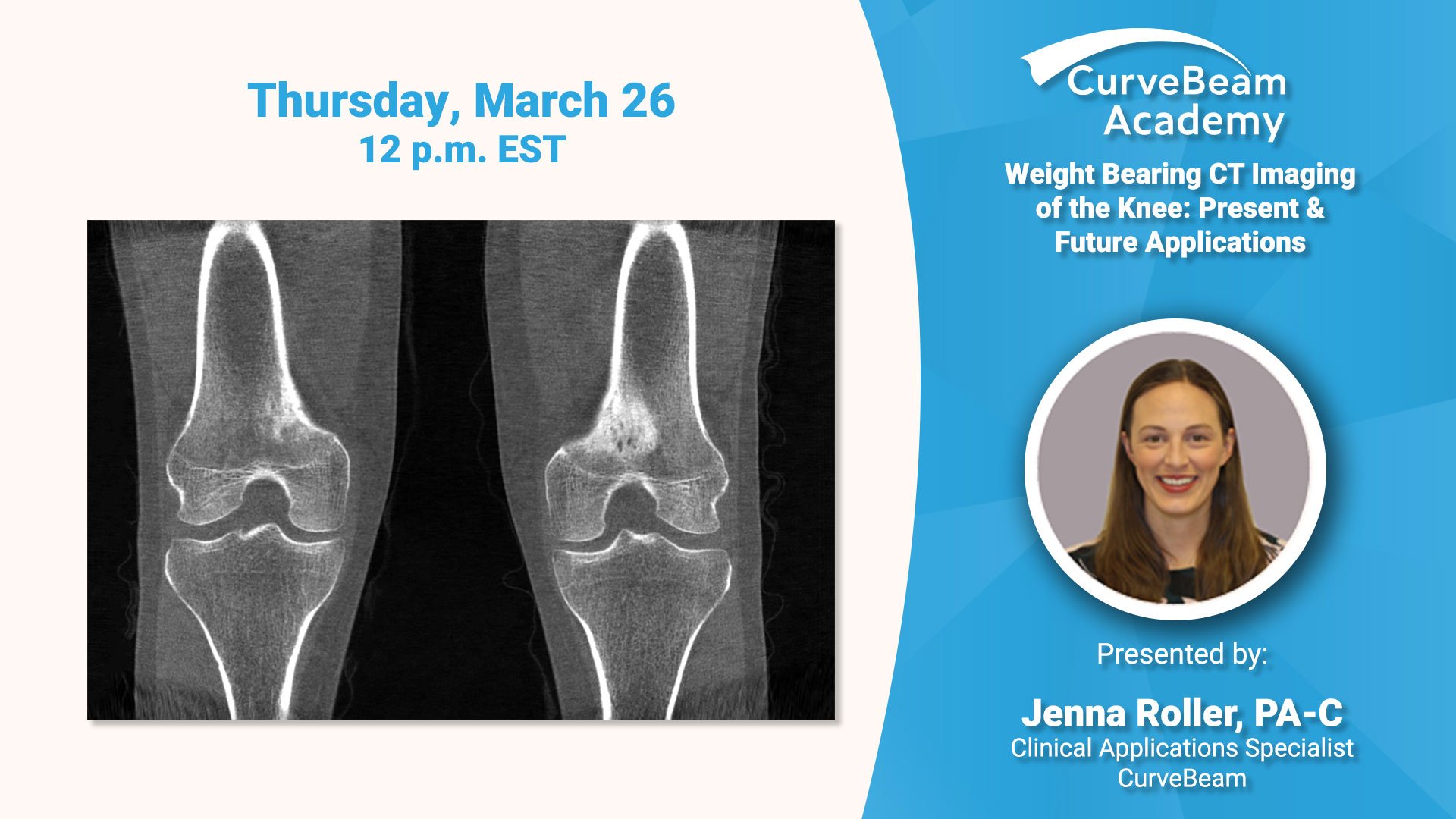 Virtual Lecture: WBCT of the Knee: Present & Future Applications
Register today to participate in a virtual lecture delivered by Jenna Roller, PA-C, Clinical Applications Specialist for CurveBeam. Jenna will review several case examples in which in-office CT aided with assessment, and will also provide a glimpse into the potential WBCT imaging holds for pre-operative total knee replacement planning.
The webinar will be held on Thursday, March 26 at 12 p.m. EST.
Click here to read more about how weight bearing CT imaging could assist with evaluating knee osteoarthritis.
View the rest of the sessions in CurveBeam Academy's Virtual Conference here.