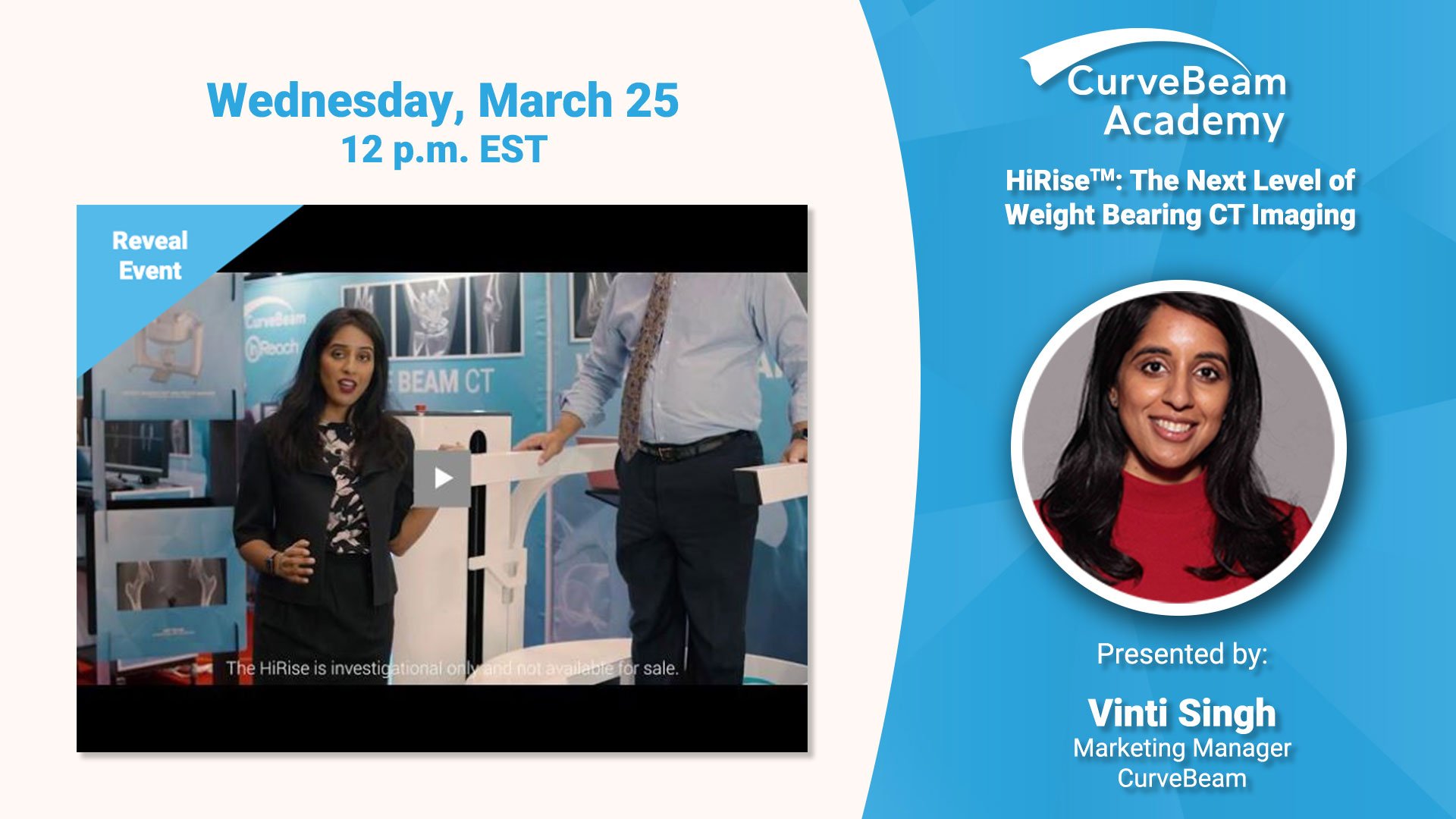 Virtual Reveal Event: HiRise – The Next Level of Weight Bearing CT Imaging
Register today to participate in a virtual lecture delivered by Vinti Singh, Marketing Manager for CurveBeam, who will demonstrate the full functionality of the HiRise, a weight bearing CT imaging system for the entire lower leg. Attendees will also get a first look at the images acquired during R&D testing.
There are two opportunities to attend:
Wednesday, March 25 at 12 p.m. Register Here
Wednesday, March 25 at 8:30 p.m. Register Here 
Click here to watch a  live demo of the HiRise at the RSNA.
View the rest of the sessions in CurveBeam Academy's Virtual Conference here.