Virtual Reveal Event: CubeVue Autometrics
CurveBeam Set to Offer Virtual Look at Latest Innovations
With the recent cancellation of AAOS 2020 amid concerns surrounding COVID-19, CurveBeam is ready to see that the show goes on.
To that end, CurveBeam will host a virtual live event detailing its latest innovation.
Already a leader in weight-bearing CT scans and in delivering functional foot and ankle insights with this cutting-edge imaging method, CurveBeam has raised the bar even further, working to develop artificial intelligence tools that take advantage of our expanding knowledge of lower extremity biomechanics.
Want a closer look?
Ready to see how CurveBeam's new AI solution could benefit your practice? Tune into CurveBeam's virtual reveal event Tuesday, March 25.
There are two opportunities to attend:
Tuesday, March 25: 12 p.m. EST Register Here
Tuesday, March 25: 8:30 p.m. EST Register Here
Currently, nearly all productive analysis calls for a segmented CT scan, and manual segmentation is often impractical to the point of impossibility.
With automatic segmentation, this process's automation could deliver new levels of efficiency and, in turn, clinical applications that actually make sense for your operation.
However, current automatic segmentation capabilities still fall short, using clustering methods that are "semi-automatic" at best.
CurveBeam is ready to break that mold.
Introducing CurveBeam's New Segmentation Platform
CurveBeam recently partnered a with leading artificial intelligence group to use a deep machine-learning model to accurately segment and identify one of the most complex bone structures to segment in the human body – the foot – with little to no human intervention.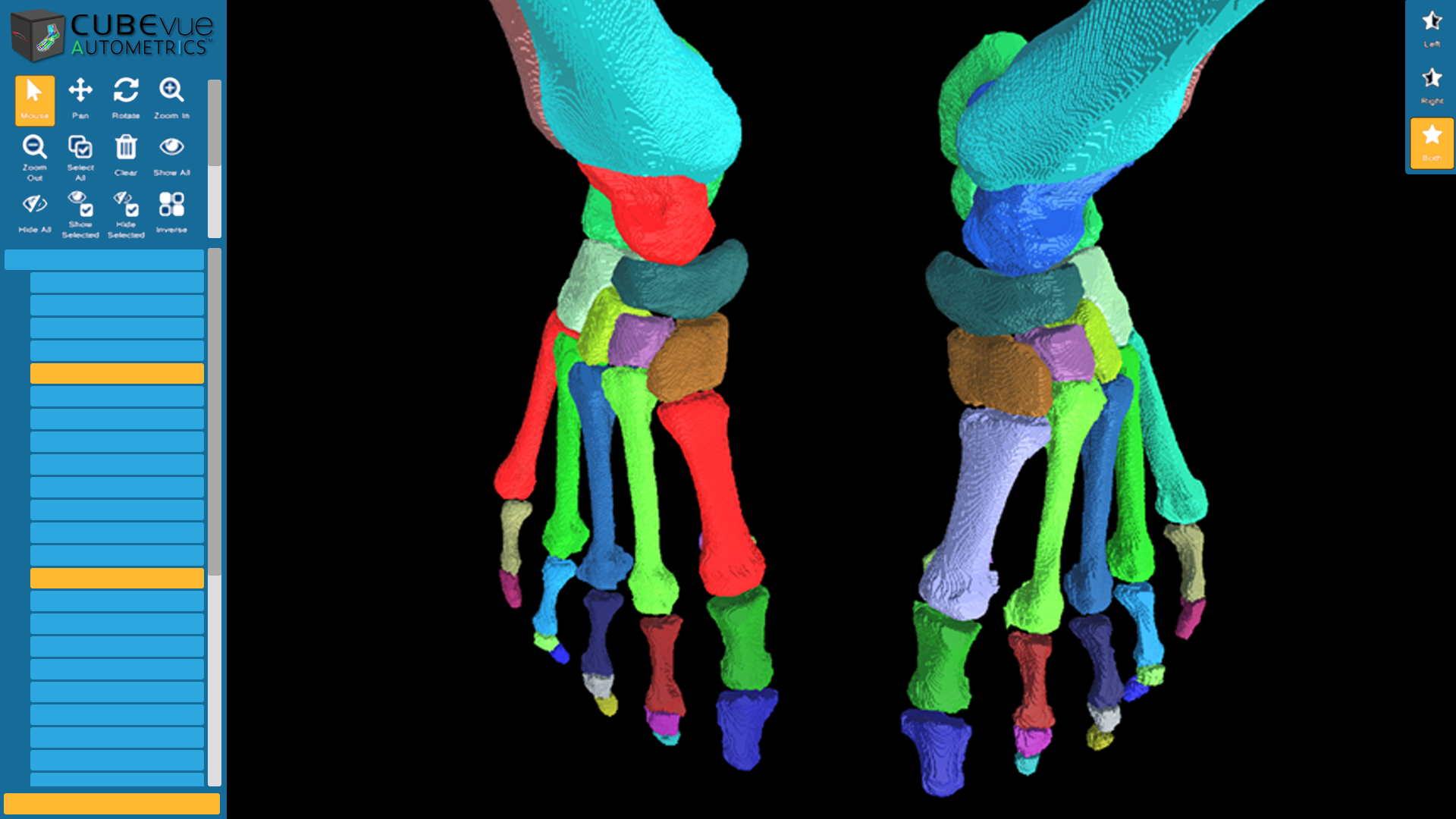 The tool was trained using 300 datasets of healthy feet and ankles and accounts for typical variations, operating as a secure WebApp that allows you to upload CurveBeam datasets for segmentation.
You'll then be able to view the datasets as 3D renderings and via multi-planar reconstruction and apply a suite of critical measurement tools, providing unprecedented efficiency and integration.
Best of all, the tool is expected to be available for clinical diagnosis applications by the end of this year.