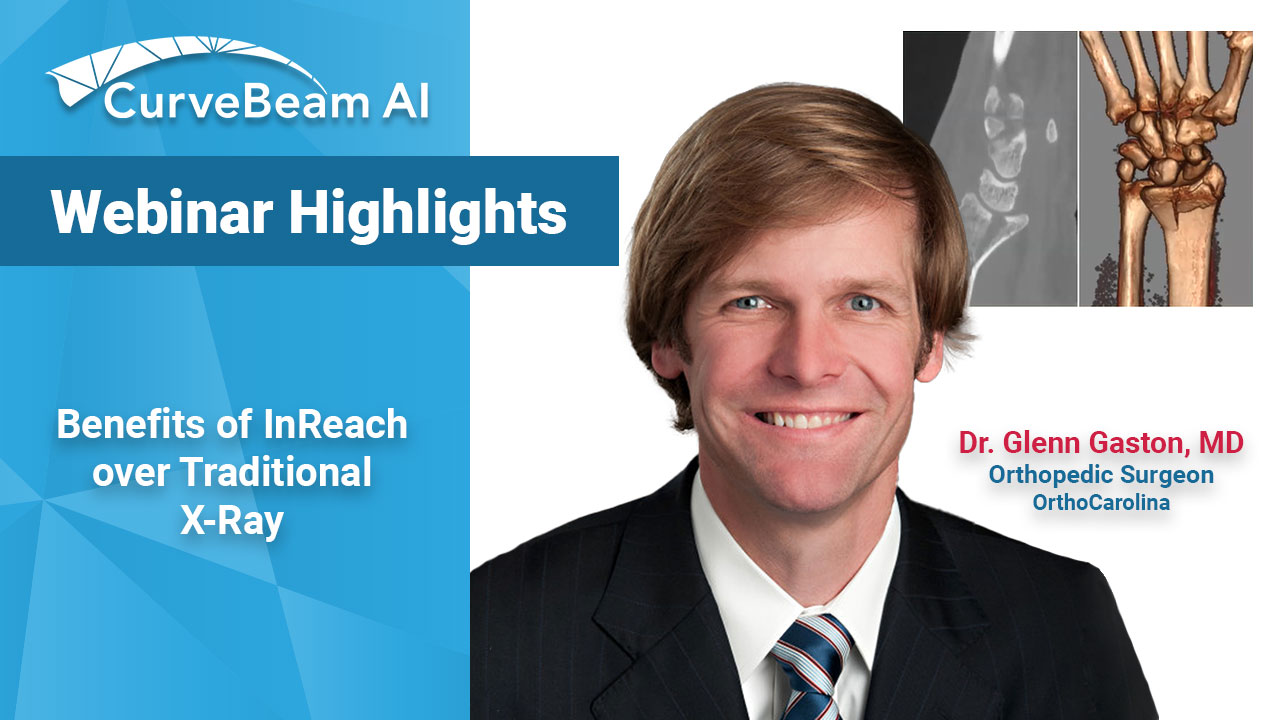 Benefits of InReach over Traditional X-Ray by Dr. Gaston
Dr. Glenn Gaston. MD presented the benefits of InReach in-office CT imaging in a CurveBeam Academy webinar. He uses the compact system the same way he would use a traditional medical CT, he said, but having the modality at his fingertips has changed patient care for the better.
Click below to watch a condensed 10-minute version of the webinar.
To watch the rest of Dr. Gaston's case review, access the full-length webinar here.
Dr. Gaston highlighted several benefits of having CT imaging in-office.
Speed
"We have virtually same day authorization with all of our carriers and it takes me about the same amount of time to get a CT as it does a 4-view X-Ray," Dr. Gaston said.
Quality
"They are very high quality CTs and for me, surprisingly high. In fact, I think the resolution we're getting appears a lot better than the hospital CTs we've traditionally got," he explained.
Access
"It's huge that you can do it the same day," Dr. Gaston said. "So we bring them in. I see them, decide that they need a CT and we get it in the same visit and we discuss it. It eliminates what I am sure what others have struggled with as well, the patient bringing the disk that doesn't want to load. It also really allows for real STAT pre-op planning. At least for me as an upper extremity surgeon, you get patients with a bad distal radius where it needs to go pretty soon so I schedule them for surgery the next day. I don't have to choose between going into surgery without it or delaying the surgery for the CT scan."
For post-surgical evaluations, he will often schedule the CT scan 15 minutes before the office visit "so as soon as I walk in the room, I'm already armed with that CT scan.
Cost Saving for Patients
The cost to patients is almost a third of the cost to patients in the outpatient setting than it would be in the hospital, he said.
To watch the rest of Dr. Gaston's case review, access the full-length webinar here.