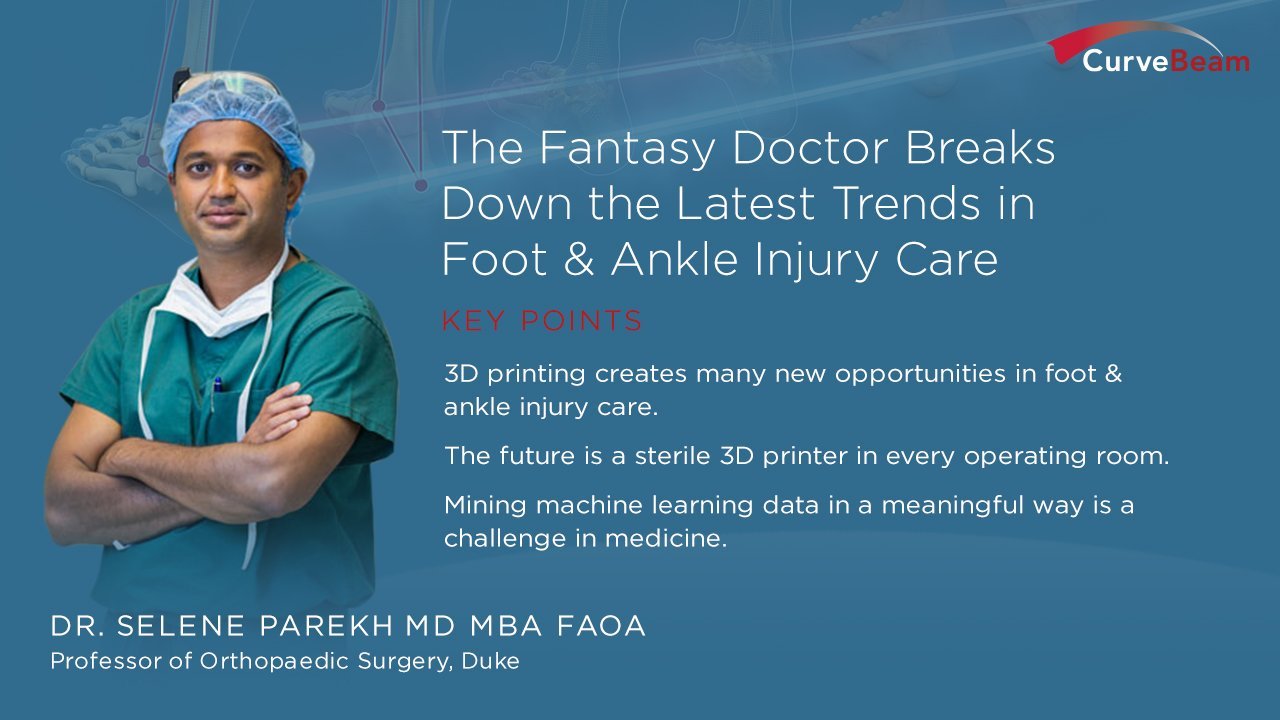 CurveBeam Connect: The Fantasy Doctor Breaks Down the Latest Trends in Foot & Ankle Injury Care

Dr. Selene Parekh, MD, MBA, wears several different hats in the orthopedic world. He's a Foot & Ankle Specialist at Duke Health. He is known as "The Fantasy Doctor" in media circles, where he uses his data-driven insights and medical expertise to guide sports enthusiasts through the precarious world of sports injuries to make accurate predictions on how an athlete's injury might impact their fantasy team.
And, to top it off, Parekh brings his knowledge and insights of foot and ankle injuries to India, where his mission is to provide the latest techniques and best practices to the surgeons there. One area of orthopedic medicine that's making a lot of progress these days, Parekh said, is 3D printing.
"The world of 3D printing has changed dramatically," Parekh said. "The offerings we can provide to patients from different pathologies – we started using 3D printed cages about five to six years ago, and, at that time, we were using it for difficult cases. Now, the technology's evolved to avascular necrosis of different bones. We are offering patients solutions they could never have before."
With new technologies emerging every day in orthopedics, what's got Dr. Parekh excited?
"For now, I am in the stage of just trying to find out the lay of the land," Parekh said. "What are the technologies currently available, and what are the things we may be able to integrate with our current practices at Duke Orthopedics? There is some low hanging fruit out there – making one's digital presence more meaningful for a patient, for example. There are some esoteric things I'd like to go after and participate in at some point, whether it's augmented reality and usage in the operating room or looking at ways to transform robotic presence in a more meaningful way in the operating room."