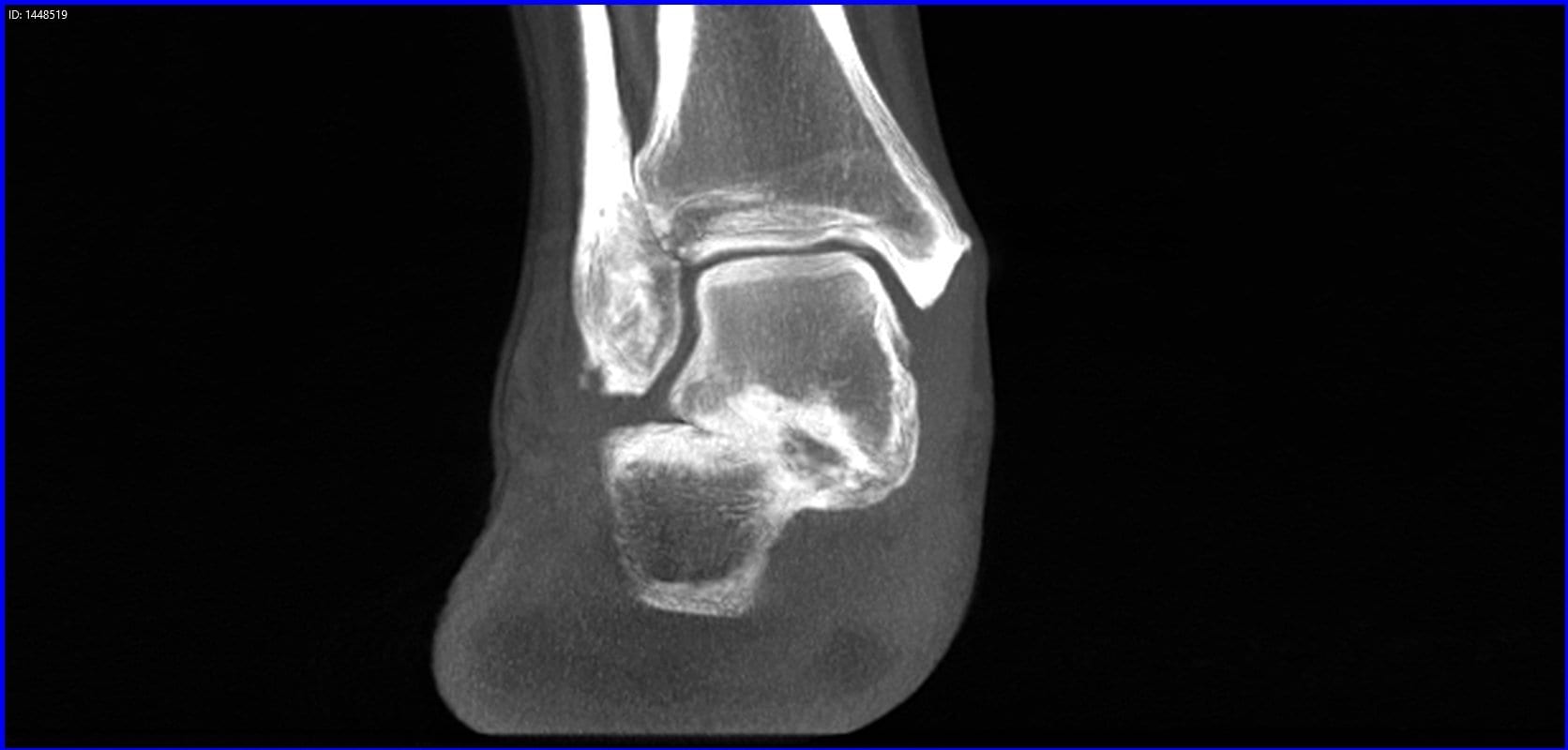 Weight Bearing CT in Everyday Practice
"In my opinion, weight bearing CT will be the standard of care in the next couple of years," Dr. Alex Tievsky, DPM, said in a lecture at the Graham International Implant Institute 8th Annual Symposium in Miami, on April 17. "This is really the future of not just foot and ankle, but the future of medicine."
"2D is beginning to be phased out," Tievsky said. "Now we're beginning to see the problem from all angles and all planes, so this is super helpful from that respect."
Dr. Tievsky presented a number of cases where he benefited from access to weight bearing 3D technology in his office.
Clinical Case #1
A 50-year-old female presented with bilateral flat feet for 20 years. She had heard about the HyProCure procedure, which corrects hindfoot misalignment through a minimally invasive procedure. She was eager to have the procedure done, no matter the cost. Dr. Tievsky took a pedCAT scan, and found she had a severe talar coalition.
"How many times do you catch a coalition on an X-Ray? It's hard," Dr. Tievsky said. "Sometimes you can see a halo sign, but it's often missed. On the first visit, I was able to tell her, we either have to resect this coalition or we have to do a fusion. It's impossible to get this level of information on an X-Ray."
Clinical Case #2
A 16-year old girl came in with first metatarsal head pain. She had already been to two other podiatrists in the last six months, and they had prescribed steroid injections.
The pedCAT revealed a fracture on her fibular sesamoid that is extremely easy to miss on X-Ray.
"Within her first 10 minutes in the office, we had a diagnosis," Dr. Tievsky said. "We treated her appropriately. We immobilized her for eight weeks and gave her a bone stimulator. And she was pain free, three podiatrists later. She was happy, her mom was happy, and she never came back."
Clinical Case #3
A patient presented with a lateral plantar fasciitis, a talo-tarsal dislocation, back pain for five years, knee pain, and hip pain.
A pedCAT revealed she had a tumor in her bone and it was eroding it. "There was no way we would have caught it on X-Ray," Dr. Tievsky said. "We sent her out for oncology. It could have a malignant tumor, and we could have saved her life."
The scan is quick to take and you have a full work-up in about three minutes, Dr. Tievsky said as a closing statement. "This is a super important tool," he said. "I'm kind of biased. I love this now. I can't practice without it."