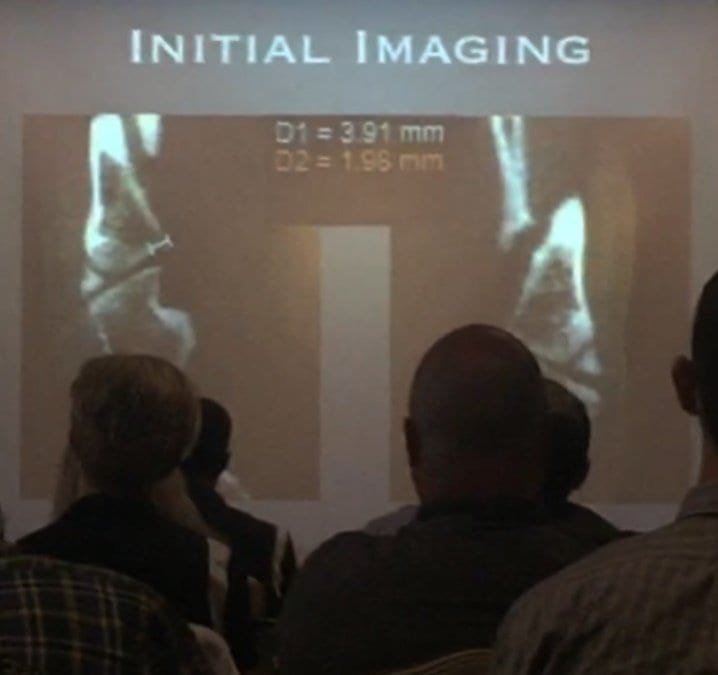 Weight Bearing CT Imaging for Cuboid Subluxations
Dr. Michael Chin, DPM, presented how weight bearing CT imaging has changed how he evaluates cuboid subluxations at the American Academy of Podiatric Sports Medicine meeting held near the West Point Military Academy campus in early September, 2015.
Dr. Chin began using the pedCAT in his office in February of this year.
Not much research is out there on how to use plain radiographs to measure cuboid subluxations, Dr. Chin said in his lecture, titled, "Cuboid Syndrome…The Other Side of Heel Pain."
Dr. Chin has tested using a bilateral oblique projection to understand the cuboid/ metatarsal relationship, and has been able to observe a slide between the head of the fourth metatarsal and the head of the cuboid.
An MRI could be ordered to see the condition of the peroneal tendon, but the study would be limited because the scan would not be weight bearing, he said.. A traditional CT scan would provide great  visualization of the bone, but would provide no information on anatomic alignment.
The pedCAT weight bearing CT imaging system is excellent for evaluating stress fractures, sesamoids, periosteal changes, or anything medullar, Dr. Chin said. Another benefit is he can measure the exact degree of subluxation between the cuboid and the fourth metatarsal head.
Dr. Chin displayed pedCAT images depicting  pre and post-reduction views of a cuboid subluxation.
Dr. Chin practices at The Running Institute in Chicago.