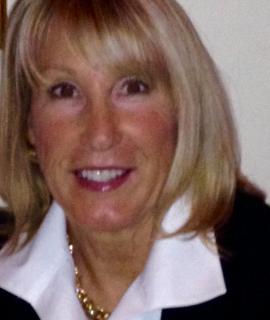 A company is only as good as its team members, and CurveBeam is no exception. Since our founding in 2009, we've been fortunate to add some exceptional professionals to our workforce. All of these amazing individuals are essential to our continued success as a leading manufacturer of imaging solutions for the orthopedic and podiatric specialties. Our pedCAT system has become an indispensable health care tool in the United States, Europe and Australia thanks to the dedication of our entire team. Today, we'd like to recognize a certain member of our staff who consistently goes above and beyond to ensure CurveBeam remains a world-class enterprise. Her name is Simone Adams.
Simone Adams is CurveBeam's Director of Sales, Western Region and an incredibly talented professional we're honored to work alongside. She excels in a stressful and competitive environment through hard work, intellectual curiosity, and a commitment to proactive practices. Her skill set is exceptional, and best of all, customers absolutely love her.
Simone is a trained Radiologic technologist. Though she enjoyed the clinical environment in this role, she yearned for new challenges and moved to set up and managed outpatient imaging centers. From there, she pivoted to the vendor side of healthcare and began excelling in sales and business development. Simone has her MBA from Dominican University of California with a focus on Strategic Leadership, and currently serves as a Board Member on the President's Council there.
She is a dedicated volunteer who has been working for three years on a project to help build a 132-foot wooden brigantine named for the historical San Francisco Bay ship builder Matthew Turner. Once the ship is complete in 2017, Simone will work with other Educational Tall Ships to teach teenagers how to navigate waters locally and abroad. Professionally, Simone's interests evolve around technology that can help others, and fostering the energy of start-up companies developing new products and bringing them to market.
Simone's career success can be attributed to how highly she values her customers' needs, often anticipating new concerns before they arise. She thoroughly enjoys the challenge in finding the perfect solution to help companies and individuals meet their goals. By focusing on customer satisfaction, she has been able to negotiate high value business contracts, generate impressive profits, and execute expansive growth initiatives. She's also used customer insights to create new business verticals, and fostered collaborations with partners on technology and software projects. All of Simone's achievements contribute to CurveBeam's success.
The healthcare industry is notorious for its slow adoption of new technology. Even CurveBeam's revolutionary pedCAT system, with its innovative design and compact footprint that brings point of care advanced imaging into the foot and ankle specialty, is sometimes challenging to sell. But thanks to Simone's leadership and the tireless efforts of her sales team, numerous specialty practices around the world have integrated our solution to provide faster and lower cost health care, resulting in happier patients and customers.
According to Simone herself, "it's all about customer satisfaction! To provide the right solution at the right time…and enjoying your customers, your company and the work you do, every day."
We'd like to offer our sincerest appreciation to Simone Adams for her outstanding performance, and also a huge "thank you" to all our team members who give 100% each and every day.
To meet the rest of our team, visit us online at CurveBeam.com or give us a call at (866) 400-0035.