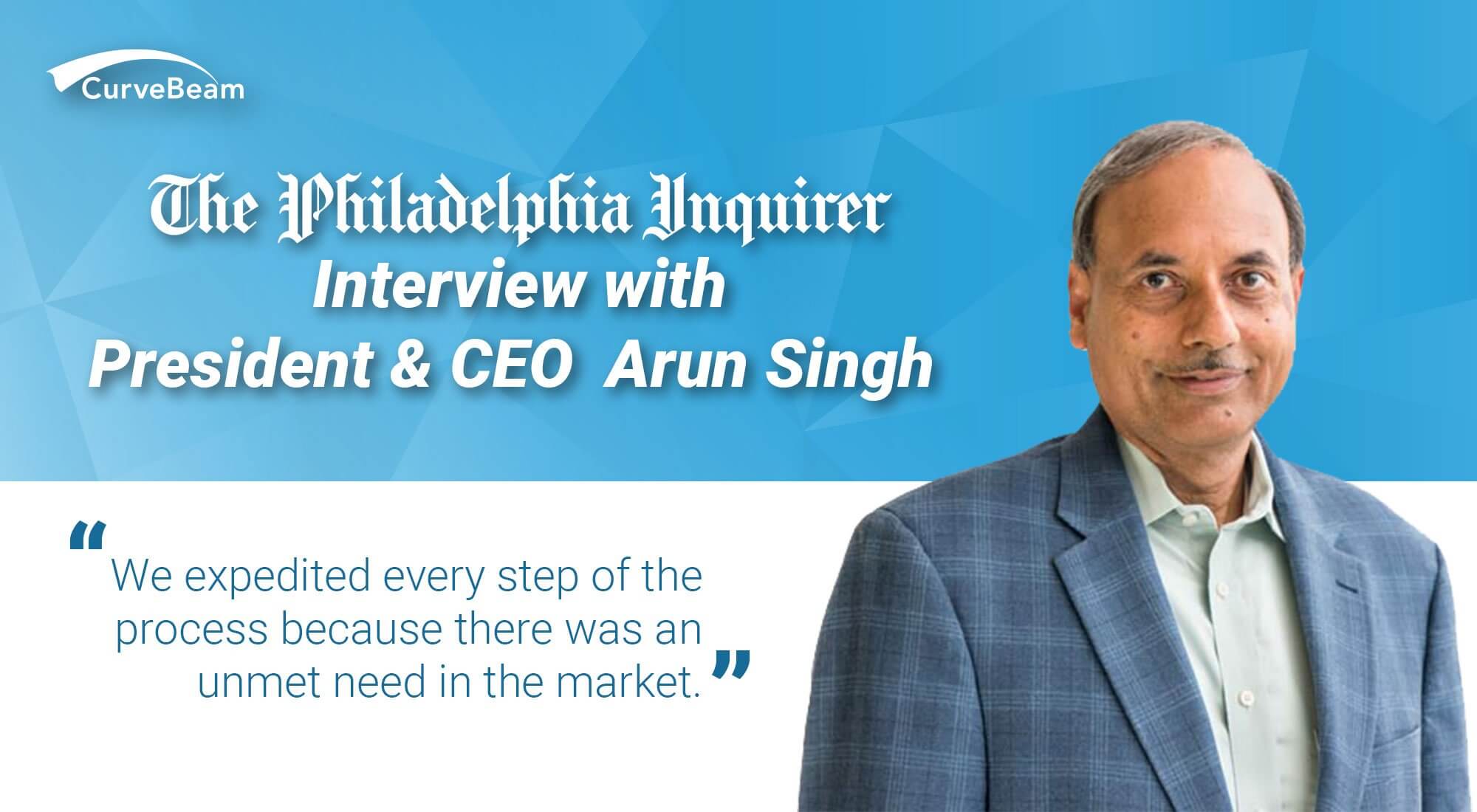 Philadelphia Inquirer Profiles CurveBeam President & CEO
The Philadelphia Inquirer featured CurveBeam's President & CEO Arun Singh on the front page of its Business section on Monday. Weight bearing CT was in national headlines after President-elect Joe Biden's recent medical trip to Philadelphia to get a weight bearing CT scan to monitor healing of his foot fractures.
The Inquirer detailed how Singh founded CurveBeam because he fractured his own foot. After watching his foot & ankle specialist guess the extent of his injury via plain X-Rays, Singh rounded up a group of engineers to design a weight bearing CT scanner for the lower extremities. In about one year, they went from prototype to investigational studies to FDA approval.
CurveBeam's story exemplifies the quintessential pursuit of the American dream. As a result of Arun's entrepreneurial vision, CurveBeam has brought high tech manufacturing jobs to Pennsylvanians and is contributing to huge leaps in orthopedic patient care worldwide.
The Philadelphia Inquirer also interviewed pedCAT user Dr. Daniel Farber, associate professor of Clinical Orthopedic Surgery at Penn Medicine.
Farber told the newspaper that CurveBeam "deserves to do well."
"[Weight bearing CT] is our aspirational standard of care," said Farber. "It is a much more helpful diagnostic study than x-rays. For the equivalent risk of radiation, you get a whole lot more information."
Read the full article here.