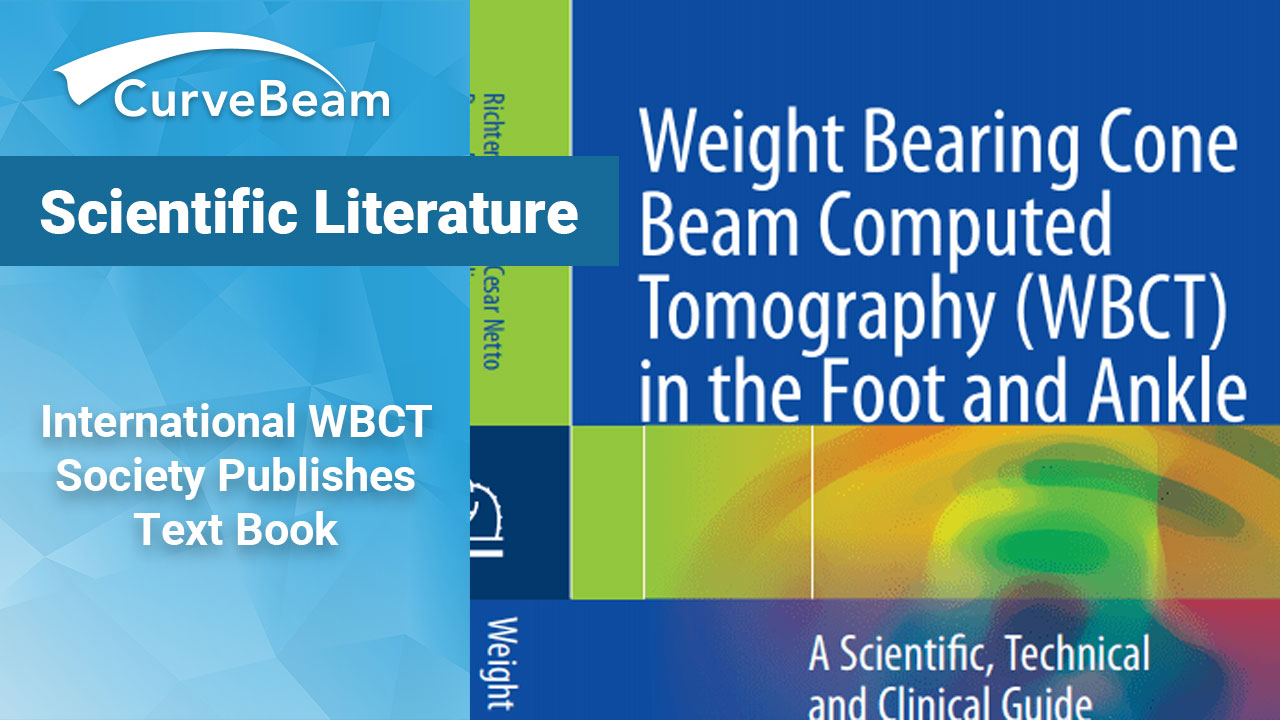 International WBCT Society Announces Book Release
The first textbook on weight bearing CT imaging, written by the board of the International WBCT Society, will be released in February 2020. The textbook is a scientific, technical and clinical guide to Weight Bearing Cone Beam Computed Tomography (WBCT), presenting all of the relevant content to date on the development, implementation, interpretation and clinical application of WBCT for the foot and ankle.
Pre-order the hardcover text from Springer here.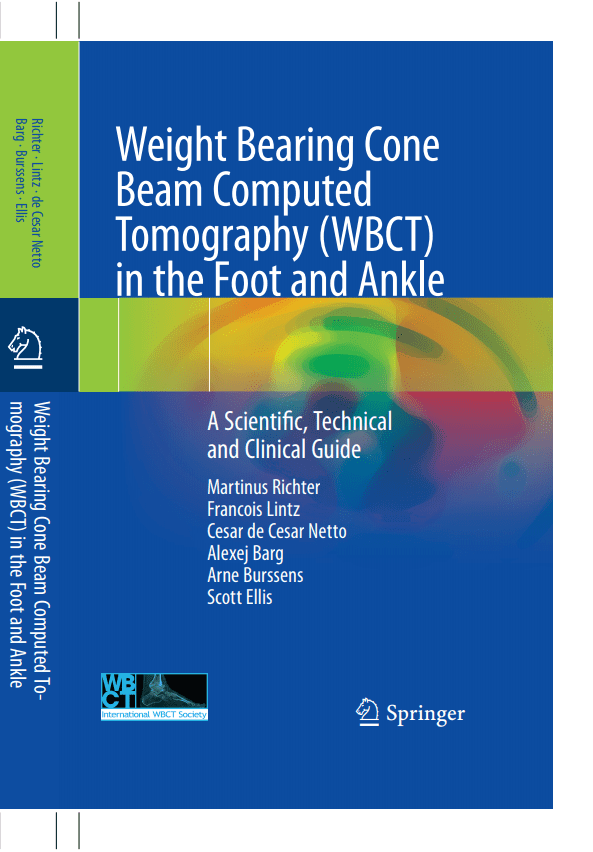 "At the beginning of 2019, the board of the society discussed how to further spread the knowledge of WBCT," said Prof. Dr. Martinus Richter, past president of the International WBCT Society. "In contrast to standard textbooks, the scientific content is emphasized and placed at the beginning to reflect the initial scientific approach of WBCT ISG and International WBCT Society.
"We wish that this book serves all current and upcoming users of WBCT in foot and ankle to answer all scientific and technical questions, to educate and instruct the clinical use including measurements."
Weight Bearing Cone Beam Computed Tomography (WBCT) in the Foot and Ankle: A Scientific, Technical and Clinical Guide is separated into three informative sections.
Part One describes the history of, development of, and need for WBCT as an imaging option, and features a scientific overview of the procedure.
Part Two is an exhaustive scientific background comprised of 16 landmark studies, describing its advantages for selected foot and ankle injuries and deformities (both congenital and acquired).
Part Three uses this science as context, and includes chapters that:

Explain the technical aspects and necessary background for WBCT
Introduce the different devices used for WBCT
Provide insight into the actual measurement possibilities, including the initial software solutions for automatic measurements
Feature current clinical applications via case material illustrated in an atlas-like fashion
Explore future developments and further applications of WBCT, such as dynamic scans and measurements or hologram-like visualization
"In the early stages of the scientific work-up in different institutions, different methodologies, especially for angle measurements, were inaugurated. No standard for the methodology for the image acquisition and measurement was defined, and different methods have been published," Dr. Richter explained.
"Since then, the society is further growing and the member number as well as the number of Pubmed-listed publications by members will both reach 100 by the end of 2019.  The International WBCT Society can be considered as one of the most scientifically active societies," Dr. Richter said.
Weight Bearing Cone Beam Computed Tomography (WBCT) in the Foot and Ankle will be available online and in stores beginning February 2020, providing an excellent resource for orthopedic and foot and ankle surgeons, radiologists, and allied medical professionals working in this clinical area.