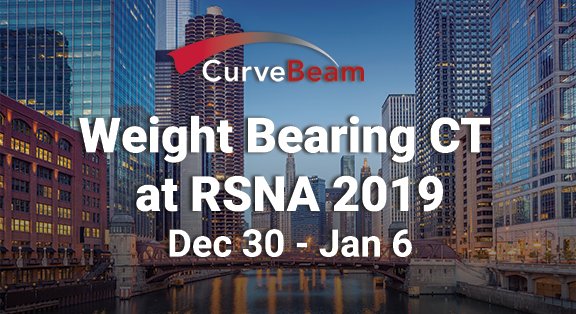 RSNA: Weight Bearing CT Posters & Podium Talks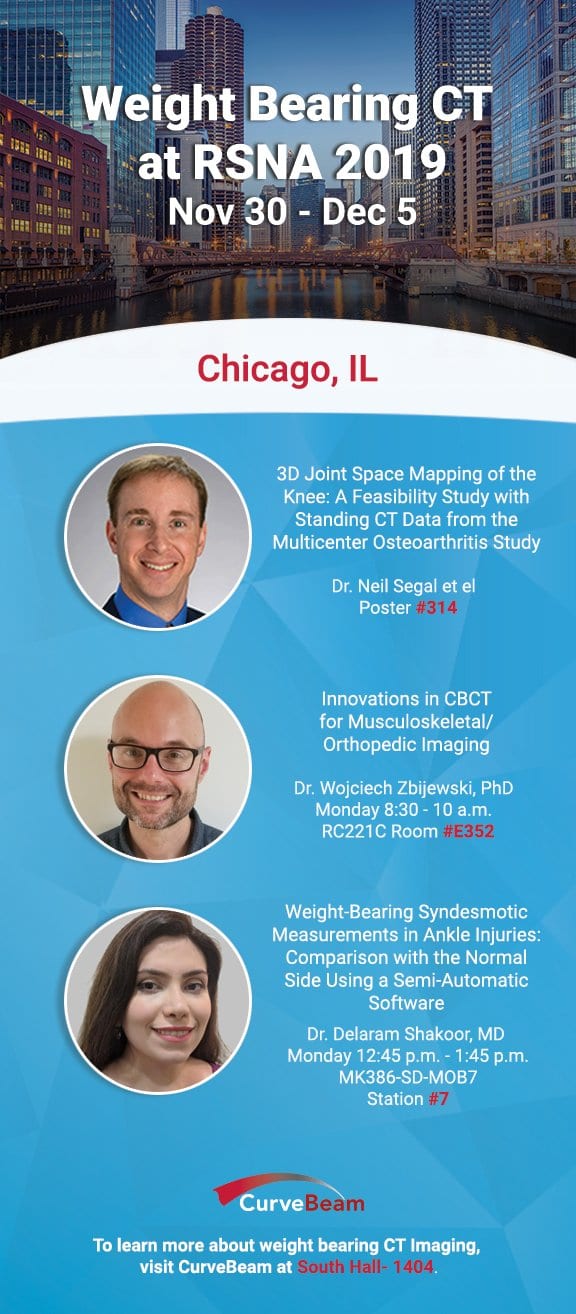 Radiology professionals from around the world will convene in Chicago in December for the RSNA 2019 Annual Meeting. The six-day conference schedule will span a broad range of radiology topics.
If you attend, make sure to visit the posters and presentations above, which detail advancements in weight bearing CT imaging and research.
To learn more about weight bearing CT imaging, visit CurveBeam at South Hall – 1404.