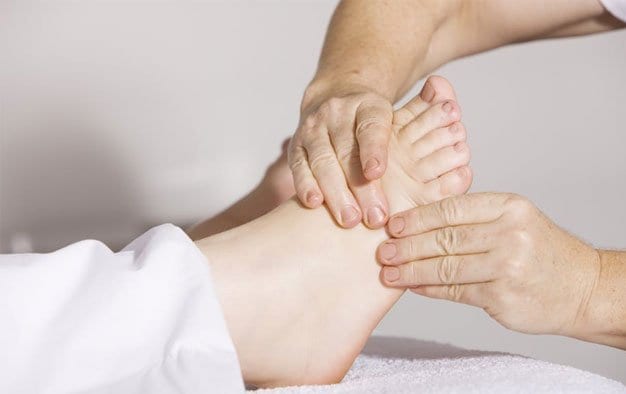 In-Office CT Imaging Equipment Helps Urgent Care Centers Better Address Orthopedic Care
According to a 2015 survey by the Urgent Care Association of America, there are more than 7,000 urgent-care centers in the United States. The industry is expected to grow 4 to 6 percent per year in the near future, mainly due to a shortage of primary-care providers, overfilled emergency rooms, a growing aging population, and an increase in the number of insured patients. There has been a similar increase in orthopedic urgent care, driven chiefly by patient's demands for decreased wait times and lower costs for orthopedic care. In order to better address these needs, urgent care facilities are increasingly adding in-office CT imaging equipment.
As healthcare changes and evolves, doctors need to pay attention to trends as well as patient expectations in order to grow their practices. In a recent article in the Orlando Sentinel, Dr. Alejandro Badia relates why he started an orthopedic urgent-care center. "Every patient that came to see me had already been somewhere, and that somewhere didn't do much for them," he stated. "I said to myself, 'Why can't somebody reach me more directly?'" Badia, a practicing hand surgeon, established OrthoNOW orthopedic urgent care in 2010, and began franchising the concept in 2014. "Our mission is to change the way expert orthopedic health care is delivered," said Badia.
OrthoNOW and its franchisees are capitalizing on the rapid growth in urgent care. As related in a recent article in Becker's ASC Review, representatives of Ambulatory Surgery Centers (ASC) have witnessed a similar trend. Sandy Fragale, administrator at Orthopedic & Sports Medicine Specialists of Green Bay, WI, said, "It's a lower cost alternative to urgent or emergency care. It's less expensive than the ER or urgent care. Additionally, the patients get to see a physician, which is a big bonus." Josh Siegel, MD, Northeast Surgery Center in Newington, NH added, "Our walk-in clinic allows us to be available when our patients need us and with no appointment necessary. In many cases, our patients are able to come to the walk-in clinic and see an orthopedic specialist the same day." Dr. Siegel also highlights the tremendous cost savings to patients who might pay the ASC $200 instead of the $2,000 typically charged by a hospital ER.
CurveBeam designs and manufactures Cone Beam CT imaging equipment specifically designed for the orthopedic and podiatric specialties. CurveBeam wants to help orthopedic care centers serve patients better and more efficiently. The company was founded in 2009 by a group of individuals with a proven track record in the advanced and compact 3D imaging device domain, and is still privately owned and operated. CurveBeam's systems have been installed across the United States, Europe, Australia, and China. The pedCAT, a compact, ultra-low dose CT imaging system, works in conjunction with CubeVue, CurveBeam's custom visualization software. Cone Beam CT scans are virtually the standard of care for advanced orthodontics and oral surgery treatment planning. CurveBeam hopes to set the standard in orthopedic imaging worldwide.
To learn more, visit CurveBeam.com today.