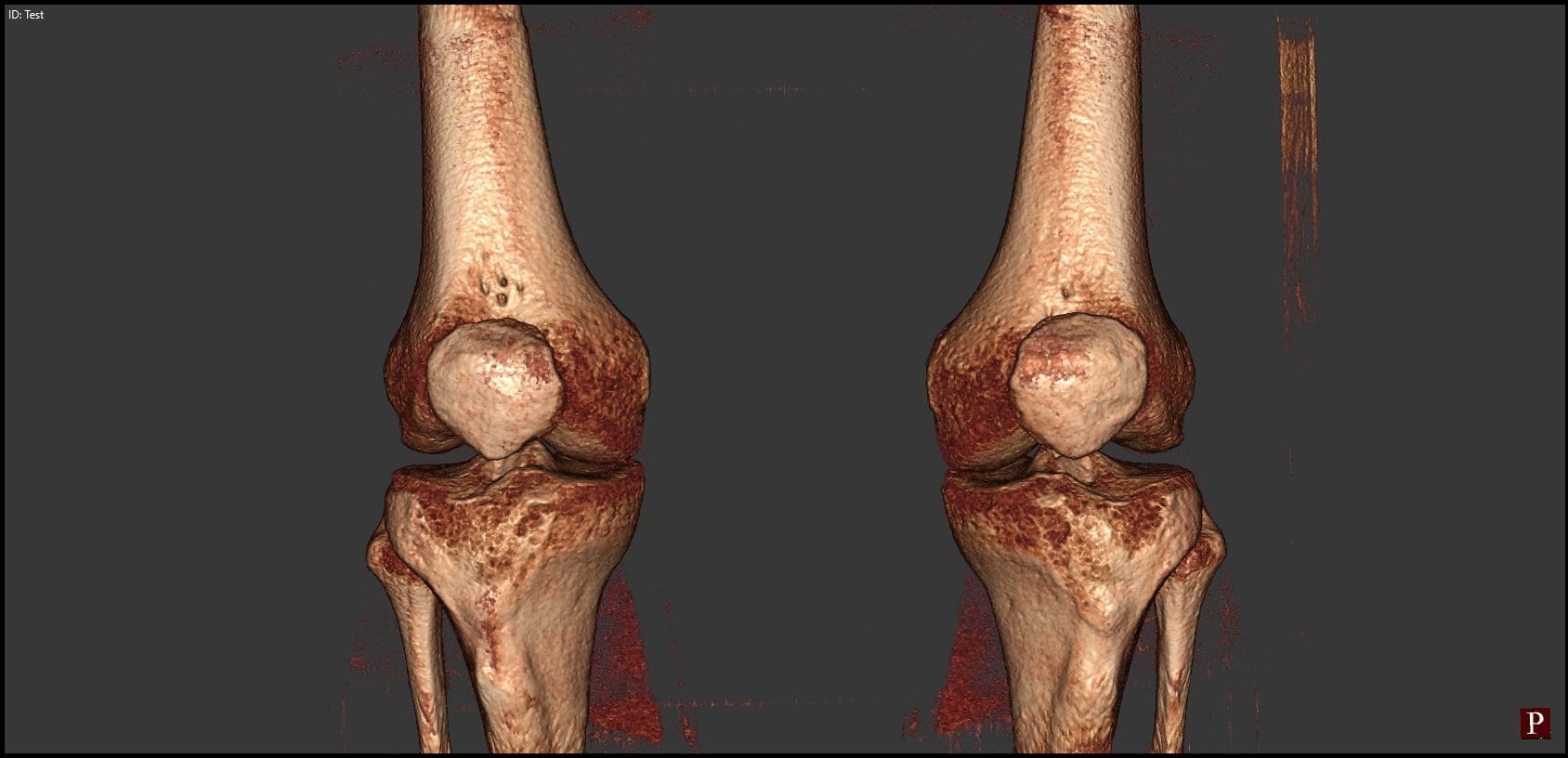 One Step at a Time? Knee Replacements Are Advancing by Leaps and Bounds!
An increasing number of U.S. residents over the age of 65 has expanded the need for longer-lasting knee implants. Orthopedic companies have responded by developing new technologies that have resulted in more durable implants. This, according to ODT, has in turn led to "an increase in the number of younger patients receiving them." At the same time, older knee implants will continue to deteriorate, and therefore need to be replaced. This means growing opportunities for these same orthopedic companies.
In other words, these are not your parents'—or grandparents'—knee implants. Past implants were primarily made of metal or metal/polyethylene, but newer artificial joints use water-resistant ceramic or plastic in at least one component, and are designed to address metal sensitivities. And with computerized navigation and electromagnetic probes, surgeons can replace knee joints with increasing accuracy. Often the whole knee no longer has to be removed and replaced; rather the bone can have a small part shaved off and resurfaced. These advancements in surgical materials and techniques have resulted in a tripling of total knee replacements in people ages 45 to 64 from 2000 to 2010.
Rather than a total knee replacement, a patient often only needs a unicompartmental, or partial, knee replacement. This usually involves replacing only the inside (medial side) of the knee, as this is often the first part to wear out. The outside (lateral portion) of the knee can be done in a similar fashion, with little pain, a quick recovery, and only a small scar in each case. For those with knee arthritis, unispacers are now used—especially in younger patients—to separate the knee surfaces and keep them from grinding together.
(Read about how weight bearing CT imaging has been used in osteoarthritis research here: https://curvebeamai.com/products/lineup-investigational-only/studies/)
Add to this the fact that these less intrusive methods only require local anesthesia, and newer pain medications and pain management methods are now available. Modern knee surgeries also mean faster recovery time—and an earlier return to work and other daily activities.
There's little question that increased innovations are less invasive, making knee surgeries more common. New materials, and even biomaterials developed using stem cell research to create individualized natural cartilage, are on the horizon, meaning this well-established, mature market is set for some serious changes.
CurveBeam was founded in 2009 by a group of individuals with a proven track record in the advances and compact 3D imaging device domain. The company designs and manufacturers Cone Beam CT imaging equipment for the orthopedic and podiatric specialties.
To learn more about how CurveBeam technology can help you get the best images for your patient and their needs, visit us at http://CurveBeam.com today!