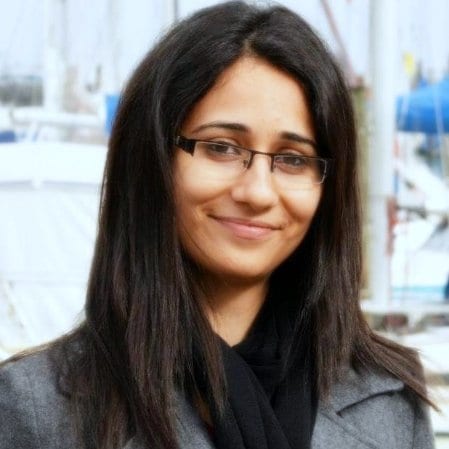 From RADAR to pedCAT, Amrita Kar is Making Her Mark
The strength of our company originates with engaged and driven employees. The staff at CurveBeam incorporate their ambitious and innovative ideas into the quality services you can expect when seeking extremity imaging solutions. Our team of engineers have made it possible to bring the same point-of-care Cone Beam CT imaging used in the dental industry to the field of foot and ankle diagnostics.
The CurveBeam team created the pedCAT, a compact and ultra-low dose CT imaging system for orthopedic and podiatric clinics. They then went one step further, building an imaging system that provides bilateral, weight bearing 3D views of the foot and ankle within one minute. This revolutionary technology has become the standard level of quality for our team of engineers.
One of those engineers is Amrita Kar. In less than two years with CurveBeam, Amrita has carved out her place as a talented and creative expert in her field. In 2006 she started training at the Indian Defence Research & Development Organization (DRDO), a department of the Indian Ministry of Defence. Amrita contributed to building Radar control and signal processing systems, and others in the industry soon recognized her talents. She was quickly recruited by the private sector to oversee end-to-end development on many classified projects. Then in 2011, she discovered some Computed Tomography images, which sparked her interest in medical imaging. Hoping to explore her new passion, she earned a full scholarship to Villanova University, where she pursued her Master's degree in Electrical Engineering.
After receiving her graduate degree with a specialization in Biomedical Signal Processing, the search to utilize her new skills began.
"A startup medical device company was a natural professional choice based upon my past experiences working effectively with cross-functional teams at a fast-paced environment and dealing with evolving customer requirements," says Amrita.
Thus, she began serving as an intern in September of 2014 for our team, and by December she had advanced to the position of Senior Development Engineer. She serves as a mentor for other CurveBeam scientists, physicians, and engineers, and together they have achieved innovations in the world of medical imaging, including the pedCat system.
"It's inspiring as a developer," she says, to work with others to help physicians provider faster and more accurate diagnoses. Further, she admits to feeling privileged to "work here among very sharp, intelligent, and competent team [members]" toward the goal of "fast implementation of changing customer needs."
This system is in fact helping change the methods used by medical professionals in their approach to foot and ankle care. We are proud to be making a difference and proud to employ dedicated people like Amrita Kar on our team.
Enjoyed this post? Meet another member of the CurveBeam team.