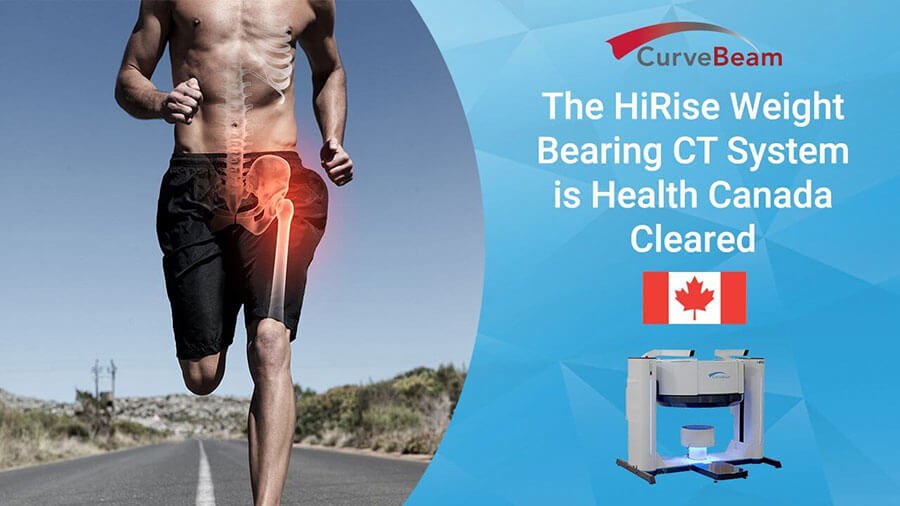 CurveBeam HiRise Receives Regulatory Clearance in Canada
CurveBeam announced it has received Health Canada clearance for the HiRise weight bearing CT (WBCT) imaging system for the entire lower extremity.
The HiRise is CurveBeam's third generation WBCT system. The HiRise offers the unique capability of 3D weight bearing scans of the hip & pelvis. The HiRise gantry tilts for upper extremity imaging and supine lower extremity imaging.
"We are thrilled the HiRise WBCT system can now be incorporated into one of the world's most advanced healthcare systems," said CurveBeam President & CEO Arun Singh. "In addition, the HiRise will be an indispensable tool to state-of-the-art research facilities in the Commonwealth."
Learn how the HiRise improves total knee arthroplasty and osteotomy planning here.
The HiRise received CE Marking and FDA clearance in 2020.
CurveBeam's WBCT systems boast the largest patient platform and field-of-view in their class. The HiRise field of view has a diameter of 40 cm. Patients can stand naturally with both feet side-by-side. Both the left and right limb are captured in a single scan.
CurveBeam's systems utilize cone beam CT technology and are designed for the orthopedic point-of-care setting. The HiRise plugs into a standard wall outlet, requires minimal shielding, and is easy to operate.